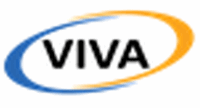 Project/Program Manager IT at Viva USA Inc.
Title: Project/Program Manager IT

Mandatory skills:

project management, manufacturing,
Azure DevOps, electronic data processing, information systems, systems analysis, computer programming,
business requirements, solution architect, project plans, project tasks, project completion,
computer information resources, data security, data control, strategic computing,
circuit boards, processors, electronic equipment, computer hardware,
production processes, quality control, production,
computer software, Visual Basic, Java, SQL,
EDL resources, non-EDL resources
Description:
Summary:
The main function of an IT project/program manager is to plan, direct, or coordinate activities in such fields as electronic data processing, information systems, systems analysis, and computer programming. Job Responsibilities: Review project plans to plan and coordinate project activity. Manage backup, security and user help system. Consult with users, management, vendors, and technicians to assess computing needs and system requirements. Meet with department heads, managers, supervisors, vendors, and others, to solicit cooperation and resolve problems. Provide users with technical support for computer problems. Recruit, hire, train and supervise staff, or participate in staffing decisions. Evaluate data processing proposals to assess project feasibility and requirements.
Develop and interpret organizational goals, policies, and procedures. Develop computer information resources, providing for data security and control, strategic computing, and disaster recovery.
Skills:
Verbal and written communication skills, problem solving skills, attention to detail and interpersonal skills. Strong ability to work independently and manage one?s time. Strong leadership and mentoring skills necessary to provide support and constructive performance feedback.
Strong knowledge of circuit boards, processors, electronic equipment and computer hardware and software.
Strong knowledge of production processes, quality control, costs and other techniques for maximizing the effective manufacture and distribution of goods. Strong knowledge of business and management principles involved in strategic planning, resource allocation, and production methods.
Strong knowledge of computer software, such as Visual Basic, Java, SQL, etc.
Education/Experience:
Bachelor's degree in a technical field such as computer science, computer engineering or related field required. MBA or other related advanced degree preferred. PMI or PMP certification preferred. 8-10 years experience required.
Candidate Responsibilities
The Engineering Data Lake Project manager will drive projects that consume both EDL and non-EDL resources to complete within scope, time, and budget. Project Manager will conduct daily stand up meeting with developers, lead stakeholder reviews for projects, and deliver progress reports back to the governance team driving the projects. 8-10 years experience required.
Typical Day
8-5 CST or equivalent, Be in constant with solution architect, creating project plans, project tasks, and driving project completion.
Education Requirement 8 years of project management experience preferably in a manufacturing environment. no degree required.
Technical Skills Required
Required: Ability to understand, translate, and break down business requirements into project plans and developer tasks. Azure DevOps,
Soft Skills Required
Excellent oral and written communications skills a must.
Must have the drive and sense of urgency to see projects to completion
Note :
Fully Remote

VIVA USA is an equal opportunity employer and is committed to maintaining a professional working environment that is free from discrimination and unlawful harassment. The Management, contractors, and staff of VIVA USA shall respect others without regard to race, sex, religion, age, color, creed, national or ethnic origin, physical, mental or sensory disability, marital status, sexual orientation, or status as a Vietnam-era, recently separated veteran, Active war time or campaign badge veteran, Armed forces service medal veteran, or disabled veteran. Please contact us at for any complaints, comments and suggestions.

Contact Details :
Account co-ordinator: Sridharan Marimuthu,Phone No: (847)-786-5497, Email: staffing10@viva-it.com
VIVA USA INC.
3601 Algonquin Road, Suite 425
Rolling Meadows, IL 60008
| http://www.viva-it.com