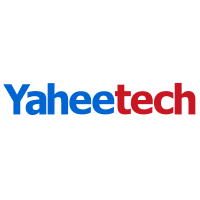 Warehouse Supervisor at Yahee Technologies Corp.
Monroe Township, NJ 08831
Join Our Team!


Our company in Monroe Township NJ has a business casual environment and focuses on teamwork, associate development, training, and continuous improvement. We offer competitive wages, paid holidays and vacation after probation period.

BASIC PURPOSE

Responsible for the safe, accurate and timely receiving, storage, selection and loading of products. Ensure a safe and productive work environment. Strive to make the warehouse operate in a clean and efficient manner. Drive cooperation and improvement through "hands on" approach.


Onsite: The job is to be performed onsite at our warehouse. With occasional texts in the evening.

ESSENTIAL DUTIES AND RESPONSIBILITIES:

1. Responsible for development of Warehouse Supervisors through training on policy & procedures, education by assisting in problem resolution when required and leading by example. Create a cohesive organization by keeping lines of communication open and directs workforce to ensure efficient workflow.

2. Responsible for monitoring and reviewing work, ensure proper procedures for warehouse personnel, answering emails and providing data and feedback. Organizing special projects. Communication with corporate office with email, calls and texts.

3. Develop production flow processes and identify process improvement and cost reduction strategies. Establish and maintain operational procedures for activities such as verifying incoming shipments, handling and disposition of product and warehouse inventory accuracy.

4. Develop and maintain operation plan for daily work, communicate plan to leads and other personnel. Ensure that trucks are completed within timelines. Create plans that satisfy the goals of the company.
5. Always show a hands-on approach where it is easy for the team to understand and follow.

6. Monitor a variety of operational data, including inventory, production goals and reports, identify problems, determine causes and recommend changes to the company.
QUALIFICATIONS

1. Education/Training: High school diploma or equivalent required; college degree preferred.

2. Related Experience: A minimum of 3 years' experience in warehouse supervision management required.

3. Knowledge/Skills/Abilities: Bilingual a plus- English/Spanish. Able to interpret financial and operational data; Basic computer skills; Familiarity with inventory control, Strong leadership, communication and people development skills; broad knowledge of warehouse operations, methods and procedures. Must be flexible to work modified hours to support the companies needs.
Reasons you'll love working here:
Health and safety are a top priority with all of our roles. We strive for a clean, safe, organized work environment.
Career development: Many of our entry-level employees become leaders in operations and other areas. See where your journey can take you.
Earn more: performance reviews based upon your desire to succeed. You can expect a competitive wage. Hard work will not go unnoticed.
Focus on wellness Benefits: Our range of benefits include health and dental care after a 90-day probation.
Job Type: Full-time
Benefits:
Paid vacation after 1 year
Health insurance
Schedule:
Daily hours
Weekend availability
Possible overtime


JOB REQUIRES TO:
1. SIT Occasionally
2. STAND Frequently
3. WALK Frequently
4. DRIVE Occasionally
item: Fork lift/pallet jack