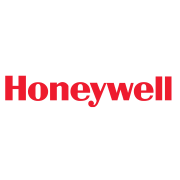 VDI Systems Administrator II at Honeywell
Kansas City, MO 64114
Join the industry leader to design the next generation of breakthroughs
Innovate to solve the world's most important challenges
Honeywell is a Fortune 100 company that invents and manufactures technologies to address critical challenges linked to global macrotrends such as safety, security, productivity, global urbanization and energy. With approximately 129,000 employees worldwide, including more than 19,000 engineers and scientists, Honeywell has an unrelenting focus on quality, delivery, value, and technology in everything they make and do. Honeywell has been named a Top 100 Global Innovator for seven years in a row, recognizing the company's global reach of portfolio and invention influence.
In Kansas City, Honeywell Federal Manufacturing & Technologies (FM&T) manages and operates the U.S. Department of Energy/National Nuclear Security Administration's (NNSA) Kansas City National Security Campus. This state-of-the-art engineering, manufacturing and sourcing facility produces a wide array of intricate components to deliver trusted national security products and government services primarily for the NNSA. Honeywell FM&T's culture of integrity, commitment and continuous improvement enables them to deliver responsive, collaborative, and innovative management and technology services and products that translate into cutting edge solutions to complex national security issues.
***This position will be in Kansas City, MO***
Summary:
This position will work closely with networking, cyber security, and server administration teams to deliver a highly available, stable, and secure VDI service to users across the enterprise. This position is responsible for evaluation, design, installation, configuration, and maintenance of VMware Horizon VDI platform.
Duties and Responsibilities:
Provide technical knowledge in the design, implementation, maintenance, and optimization of the VDI platform
Quickly troubleshoot, analyze, and resolve VDI related issues
Perform capacity planning through ongoing monitoring, alerting, and reporting of resource utilization levels and errors in the environment
Works with cyber security to maintain and monitor system security measures as well as owning system security plans and documentation
Proactively identify and help resolve issues or problems before they become critical
Develop, maintain, and audit all VDI related documentation as it relates to architecture, configuration, processes, service records, asset inventories, topologies, administration manuals, job instructions, support contacts, etc
Provide knowledge transfer and detailed design/operational documentation to colleagues and develop resources to train support personnel to provide Tier I support to end users
Coordinates work with project delivery organization to support the successful completion of medium to large enterprise projects
Work with vendors and management on all VDI related hardware, software, licensing, and service engagements
Participates in incident, asset, change and problem management and continuous improvement of VDI platform
Conducts activities in a safe and healthy manner and works in accordance with established HS&E requirements to ensure the protection of employees, the public, and the environment
You Must Have:
U.S. Citizenship needed to obtain and maintain required US Dept. of Energy "Q"-level security clearance
Bachelor's degree in the field of Information Systems, Computer Science, or Computer Engineering, with a minimum of 24 semester hours of computer-related courses, or two additional years of direct work experience in lieu of a degree
2 or more years of direct work experience
3-6 years of practical experience in a systems administration role preferred
We Value:
Demonstrated experience implementing, deploying, and maintaining VMware Horizon VDI platform in an enterprise scale environment
Demonstrated experience working with Microsoft Active Directory and client operating systems
Demonstrated experience with and understanding of cyber security concepts
Demonstrated experience with patch and upgrade methodology for front-end and back-end VDI platform systems
Excellent attention to detail and positive "can-do" attitude
Propensity for knowledge sharing in a community and ability to work and lead in a team environment
Innovative, self-motivated, and able to interact with all levels of the organization.
Demonstrate strong verbal, written, analytical, organizational, and problem-solving skills