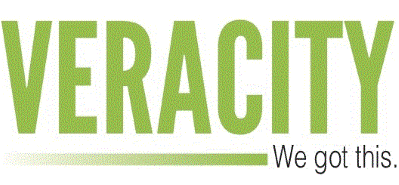 Unemployment Insurance Business Analyst at Veracity Consulting
Topeka, KS 66612
Veracity Consulting, Inc. is an Information Technology Solutions Provider. We offer our clients value-added expertise in the development and use of information technology to expand and improve their organization's business processes. Currently, we are searching for an Unemployment Insurance Business Analyst to join our team onsite in Topeka, KS.
Our team is instinctively curious. It's just how we're wired. That means empowering our people to see the big picture—to cut through the noise so we're not just treating the symptoms but finding the cure. Founded in 2006, Veracity is a team of problem-solvers and truth-tellers who deliver customized IT solutions for our customers. We bridge the gap between business and technology while always staying transparent and authentic—simply doing the right thing.
RESPONSIBILITIES:
Lead gap analysis sessions
Developing requirement artifacts, designing solution.
Develop, test, implement and maintain application software
Basic knowledge of Java/J2EE
Strong knowledge of UI domain
Analyze requirements
Communicate with offshore for clear understanding of the requirement
Participate during SIT and UAT
Ability to work fulltime onsite
QUALIFICATIONS:
Knowledge of Unemployment Insurance (Mandatory)
Proficient in Requirements Gathering, Application Capability Demonstration, Gap Analysis and Documentation (3 - 4 Years)
Experience with requirements documentation, preferably JIRA platform
Regular and Predictable Attendance

To be considered an applicant for a position, you must: (1) complete the application in full; (2) apply for a specific, available position; and (3) meet all stated minimum qualifications. Applications that are incomplete or are submitted for "any" position will not be considered. Applicants are good for 90 days. If you are not selected within 90 days of submission, and remain interested in a position, you must submit a new application.


Veracity Consulting provides equal employment opportunities (EEO) to all employees and applicants for employment without regard to race, color, religion, sex, sexual orientation, gender identity, national origin, disability or status as a protected veteran and any other characteristics protected by law.


It is Veracity Consulting s policy that we will not discriminate against qualified individuals with disabilities with regards to any aspect of their employment. Veracity Consulting is committed to complying with the American with Disabilities Act of 1990 and its related Section 504 of the Rehabilitation Act of 1973. Veracity Consulting recognizes that some individuals with disabilities may require accommodations at work.


In addition to federal law requirements, Veracity Consulting complies with applicable state and local laws governing nondiscrimination in employment in every location in which the company has facilities.


No 3rd parties, please.