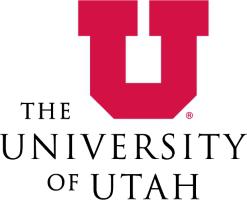 UHealth Security Professional I - $20/hr. Training Provided (PRN29880B) at University of Utah
Salt Lake City, UT 84111
This is a hands on position where providing customer service is priority number one. Employees start at $20 an hour and are under the command of the Chief Safety Officer. There are positions in the University Medical Center, Huntsman Cancer Institute, Huntsman Mental Health Institute, Madsen Health Center, Orthopedic Health Center and our Community Clinics. We work in a 24/7 workday environment that includes mornings, swings and graveyards, level 1 trauma center environment, Dispatch, Investigations Units, Risk Assessment and Administration Team. You will receive training to work with patients. Tuition reduction of 50% for employees attending the University of Utah, state benefits with a great retirement, as well as medical and dental coverage.
This position is considered Category I: Mandatory and required on campus or health care facilities to support on-site operations. Employees hired into this category will be required to be physically located at the assigned University Hospital property, Clinic or Research Center if they are healthy and without COVID-19 symptoms.
About University Safety
Safety is a top priority for the University of Utah. The Chief Safety Officer is responsible for the oversight and coordination of all campus safety initiatives, as well as overseeing the University Safety Department, which includes a central administrative Office of the CSO, as well as public safety operational divisions, which include University Police, Campus Security, U Health Security, Emergency Management, Community Services, and an Emergency Communications Center.
Safety looks and feels different to each person, and U Safety is committed to working with the community to foster a safe environment where all individuals feel empowered and equipped to succeed in their work, education, and other business with the university. As such, it is important that all staff stay aware of, and demonstrate support for, issues related to safety, equity, diversity, and inclusion, both locally and nationally.
This position has a competitive compensation package including exceptional employee benefits. Visit: https://www.hr.utah.edu/
University of Utah Job ID# PRN29880B 02119 - Public Safety-Hospital Security
COMPENSATION: Starting Salary $20.00/hr.
WORK SCHEDULE: Full Time, Rotating shifts, including some nights and weekends as well as holidays and University closure days.
RESPONSIBILITIES:
Secures buildings to avoid theft and property damage within the University Hospital and Clinics and throughout the University as needed. Applies preventive measures to insure possible hazards are minimized.
Foot and vehicle patrols all of the University Hospital and Clinics, a Level 1 Trauma Center Hospital environment, as part of a proactive program for the safety and security of the facility. May patrol other University buildings including off campus University Hospital properties, Clinics and Research Centers as needed, inspecting buildings, examining doors and windows, and checking for intrusions.
Controls access to the University Hospital and Clinics; checks identification, vehicles, packages, administers the limited access program for internal doors.
May unlock University buildings at the beginning of each work day and secure University property by locking buildings and turning off lights and other electrical devices unintentionally left on after office hours.
Assists the Fire Department by responding to fire fighters and unlocking buildings and barriers to permit entry.
Assist Police Department by investigating disturbances and referring the call to police if a violation of the law has occurred.
Maintains appropriate logs to advise department heads of potential security problems.
Provides special services to the University community such as locking and unlocking offices, escorting individuals and assisting patrons and visitors with directions.
Monitors the security of controlled substances and expensive equipment through closed-circuit television to prevent theft.
May assist hospital staff during medical emergencies by managing crowd control.
Respond to threats and risks along the full spectrum of workplace violence.
Addresses patient/family/visitor aggression that disrupts or has potential to disrupt patient care or which threatens the safety of UHealth staff, patients, and visitors.
Conduct and support investigations into allegations of criminal acts, theft/property loss, assaults, workplace violence, and other activities that disrupt or have the potential to disrupt the delivery of healthcare and supporting operations.
Responds to situations involving threats to public safety and making emergency decisions affecting the lives and health of others.
Places own personal safety at risk.
Prepares a variety of reports and records.
Able to obtain certification in Non-violent Crisis Intervention via Crisis Prevention Institute.
Able to obtain certification in Healthcare Defensive Tactics System via Personal Safety Training Institute.
Able to obtain Basic level certification from IAHSS.
WORKING CONDITIONS
Work Environment and Level of Frequency typically required
Nearly Continuously: Infectious Diseases (frequent exposure to contagious or infectious diseases)
Often: Office environment, outdoor environment, extreme cold, extreme heat, noise (there is sufficient noise to cause you to shout in order to be heard above the noise level), exposure to animals, atmospheric conditions (conditions that affect the respiratory system, such as fumes, odors, dusts, mists, gases, or poor ventilation)
Seldom: Oils (there is air or skin exposure to oils or other cutting fluids)
Physical Requirements and Level of Frequency that may be required
Nearly Continuously: Hearing, listening, walking
Often: Sitting, repetitive hand motion (such as typing), repetitive foot motion (such as using foot controls), bending, twisting, kneeling, squatting, crawling, balancing, reaching overhead, pulling, pushing, lifting – up to 50 pounds, lifting – over 50 pounds.
This job description is not designed to contain or be interpreted as a comprehensive inventory of all duties, responsibilities and qualifications required of employees assigned to the job.
QUALIFICATIONS:
High school diploma, GED or equivalency
• Ability to successfully pass a background check
• Demonstrated communications skills and a commitment to providing excellent customer service
• A valid Utah Driver's License to be obtained within 6 months of hire.
TO APPLY, VISIT: https://utah.peopleadmin.com/postings/131003
EQUAL EMPLOYMENT OPPORTUNITY
The University of Utah is an Affirmative Action/Equal Opportunity employer. Upon request, reasonable accommodations in the application process will be provided to individuals with disabilities. Please contact the Office of Equal Opportunity and Affirmative Action, 201 S. Presidents Cr., Rm 135, (801) 581-8365 (V/TDD), for further information or to request an accommodation. The University of Utah is committed to diversity in its workforce. Women and minorities are encouraged to apply.