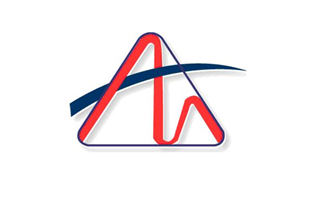 Technical/Medical Writer for Research & Development at NovelMed Therapeutics
CLEVELAND, OH 44106
Job Description:
We are currently seeking a Technical/Medical Writer to join NovelMed's Research & Development team. This is an exciting opportunity to drive the startup efforts by authoring, reviewing, and processing documents needed for various activities. The candidate will collaborate with site Subject Matter Experts to transcribe process, procedure and work instructions into usable documents that will support our clinical indications. The ideal candidate will be skilled in technical writing, understand and learn new processes and methods quickly, as well as write and translate various subject matters clearly and in a concise manner that will support our FDA submissions.
The Technical Writer is responsible for authoring documents in support of Quality Control and Analytical Development and clinical documents. The Technical Writer will also support all new documents that may be deemed necessary as business requires.
Responsibilities:
Perform tasks such as creation of SOPs, Protocols, Reports, Methods, Training documents, Test Forms, etc. for QC in cGMP and clinical trial.

Participate in the development and timely update/revision of Quality Documents, work instructions, business process descriptions and templates relating to QC or AD.

Set up cross-functional reviews for all documents for which Tech Writer is responsible.

Organize material according to set standards regarding order, clarity, conciseness, style, and terminology.

Edits, standardizes, or suggests changes to material prepared by other writers or NovelMed personnel to verify accuracy, consistency, grammar, and format.

Support Additional Technical writing functions as deemed necessary by the management in line with the new projects.

Other duties, as assigned.
 Requirements:
MS/MD/PhD, preferably in a Life Sciences or Engineering field (or equivalent work experience and education with an Associate Degree). 

Minimum of 2 years of experience in technical writing within a Biopharmaceutical/Pharma clinical or Analytical area.

Must be self-motivated, organized, and proactive, with a strong attention to detail.

Intermediate to advanced computer software skills including Microsoft Office, database and spreadsheet creation and maintenance, as well as strong filing, organization, record keeping and planning, managing multiple projects, and time management skills.

Demonstrated experience authoring Standard Operating Procedures, Protocols, and Reports. Experience using advanced formatting tools in MS Word (specifically document formatting and/or correction using Microsoft Word styles and templates), PowerPoint and Microsoft Excel formats.

Ability to work hours necessary to support critical and time sensitive activities.

Knowledgeable in FDA and GLP, a plus.

Demonstrated success working cross-functionally in a self-directed, and onsite work requirement