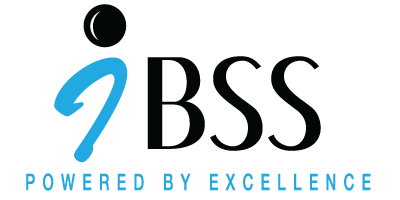 Technical Bid & Proposal Cybersecurity and Cloud Solution Architect at IBSS Corp.
SILVER SPRING, MD 20910
Title: Technical Bid & Proposal Cybersecurity and Cloud Solution Architect (Federal Proposal Writing Experience Required)

Location: Silver Spring, MD / Remote



Description:
As a Technical Proposal Cybersecurity and Cloud Solutions Architect, you will work as a matrixed individual across the business development/capture, proposal, and delivery teams to provide technical subject matter expertise in developing customer and Cybersecurity and Cloud strategies through the analysis, design, and solutioning approaches to meet target client requirements and objectives as stated in RFx. As part of this role, you will lead the technical proposal, including solutioning and writing the technical approach/tech volume. This role will require leading and participating in technical challenges and Oral discussions as part of the proposal response.
Key Responsibilities:
Review and distill technical RFx requirements and develop a technical approach based on the proposed outline and 1st draft of technical content by working with the Proposal team, internal technical team, and potential partners.
Lead and participate in blue team activities that include developing strategies, SWOT analysis, win themes, and differentiators
Leads the development of technical solutions and must be familiar with and contribute to the management, staffing, schedule, and cost components of the solutions
Lead brainstorming and whiteboarding sessions for complex technical proposals in the realms of cybersecurity and cloud computing
Participate in color team reviews and recovery
Assist with determining the level of effort estimates for various efforts, using the information provided as part of the solicitation documentation, to determine the most cost-efficient and effective staffing approaches
Assist with developing level of effort, skills matrix, and labor category alignment for proposals
Communicating necessary document edits and updates with Subject Matter Experts, Technical Writers, and Managers.
Required Skills /Education/ Certifications & Qualifications:
5+ years of experience in solutioning and technical proposal content development for the Federal Government (Civilian and/or DoD) who has led a diverse team of technical and operational specialists and involving the development of innovative novel solutions
Should have led to winning proposals with total contract value on individual deals over $25M
10+ years of experience (with a Bachelor Degree) or 8+ years of experience (with a Master's Degree) in industry or government with Cyber engineering, architecture, and/or operations
Demonstrated ability to decompose complex system and cyber requirements into easy-to-understand solutions with clear value propositions
Expert-level knowledge of principles of cybersecurity and cyber-resilient architecture, engineering, and sustainment
Leading cybersecurity certification, e.g., CISSP, CASP+, GICSP
Ability to quickly grasp technical client requirements and articulate a matching solution architecture as part of writing (including RFI/RFP/White Papers), online, or during the face-to-face meeting (including presentation, Orals, and demo workshops)
Deep technical understanding of the following principles: Cybersecurity, Cloud Computing, Enterprise Architecture, and ITIL/CMMI Frameworks
Initiative-taking and focused on delivering outcomes and the ability to work independently
IT and Service Delivery certifications are a plus (PMP, CSM, ITIL, etc.)
About IBSS Corp.
IBSS is a Woman-Owned business. Since 1992, IBSS has provided specialized professional, scientific, technical, cybersecurity, IT, and software engineering solutions to the Federal sector. Our clients include the National Oceanic and Atmospheric Administration (NOAA), the Department of Defense (DoD), and the Department of Justice (DOJ). We are committed to serving our clients and employees by delivering service excellence, creating value through technology, and continually improving our skills, services, and processes. Moreover, we maintain an ISO 9001:2015 certification which allows us to optimize current industry best practices to enhance delivery outcomes for our clients.



IBSS offers a competitive benefits package including medical, dental, vision and prescription drug coverage with company-paid deductible, paid time off, federal holidays, matching 401K plan, tuition/professional development reimbursement, and Flex-Spending (FSA)/Dependent Care Account (DCA) options.



IBSS is an equal opportunity employer and all qualified applicants will receive consideration for employment without regard to race, color, religion, sex, national origin, disability status, protected veteran status, or any other characteristic protected by applicable law.