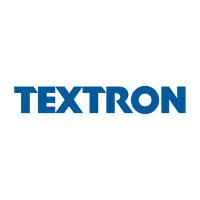 Tech Instructor - Mechanic - Bell Textron Inc.
Fort Worth, TX
JOB DUTIES:
Bell is looking for a self-starter to teach Bell model field maintenance and component overhaul courses at our Fort Worth facility.
We are looking for an experienced flight line mechanic that has a high degree of Bell Helicopter knowledge and has maintained Bell Helicopters for an Operator or at a Bell Service Center.  They will have experience maintaining but not limited to the following systems.  Hydraulics, fuel system, powertrain, rotating controls and powerplant systems.  Applicants will also have track and balance experience on main and tail rotor assemblies as well.
Candidates who pass the initial interview will be invited back to deliver a 15 to 20 minute presentation on a subject of their choosing.  The presentation will be to a panel of BTA instructors who evaluate the following; Presentation skills, personal appearance, and how the applicant acts in front of a group of people.  Polished presentation skills are not expected but the ability to think and speak in front of a group is essential.
This position will require travel both to US and international customers to present our courses.
Position responsibilities are as follows.  Prepare classroom for each class, deliver the presentation of the course materials to the customers, maintain the Bell Training Academy shop areas in a clean and orderly appearance. Develop and deliver specialized courses for customers, develop a rapport with the Medium Helicopter customer base this includes US based and International customers, and must be able to work with the Training Support Development team to update courseware or build courseware as needed.
Must possess and FAA Airframe and Powerplant certificate.
Must have a minimum of five years of flight line experience maintaining and troubleshooting Bell Helicopter products. 
Must have excellent written and oral communications skills.
Must have proficient computer skills and be experienced using MS Office software.
Must be an outgoing "People Person" and have good people skills for dealing directly with customers. 
Must have a customer must come first attitude.
Must possess a positive attitude and be a team player.
Additional consideration would be given to candidates that are fluent in reading, writing, and speaking Spanish
Source : Bell Textron Inc.