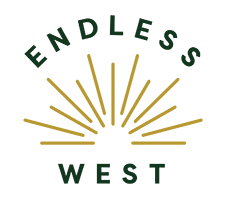 Talent Acquisition Manager at Endless West
SAN FRANCISCO, CA 94107
**Location for this role is in the San Francisco/Bay Area - where Endless West is headquartered in the Dogpatch neighborhood. This role is a hybrid in-person/remote position**

About Us
We're Endless West, makers of molecular spirits. Our small, independent team of scientists, sommeliers, writers, chefs, and dropouts is creating the next generation of wine and spirits. Our work has already attracted significant interest from a range of people — whiskey enthusiasts, scientists, members of the culinary world, creatives in design, technology, and fashion — across the country. And we're just getting going.
We're relentlessly curious, optimistic enough to run after ambitious ideas, and skeptical enough to analyze every angle and consider every option. We support each other as colleagues and care about each other as people, believing that the health of our business can be measured by the health of our team. We are obsessed with leveraging scientific learning, creative storytelling and business expertise to explore the limits of what's possible.
Everyone is welcome at Endless West. We know diverse teams build better products and we are committed to creating an inclusive culture built on a foundation of respect for all individuals. We strongly encourage candidates from non-traditional backgrounds, historically marginalized, or underrepresented groups to apply.
About the Role
We are looking for an ambitious and self-driven Talent Acquisition Manager to join our team. As a TA Manager, you will be responsible for finding, recruiting, hiring, and retaining talented candidates. You'll be in charge of planning, developing, training, and implementing a new and productive Talent Acquisition strategy for our company. This role will report directly into our VP, People and will be a hybrid in-office/remote position working out of our San Francisco HQ.
About You
You are someone who enjoys people and getting shit done. You have a robust sense of humor, a warm personality, and an easygoing manner. You take your work seriously, but not yourself. You're a natural communicator who feels comfortable interacting with a wide range of people from different backgrounds, and you're committed to cultivating a diverse and inclusive workplace. You thrive on no day being exactly the same (#startuplife), but also feel comfortable with the routine of certain tasks. You also know the value of an incredibly well-placed GIF.
Job Responsibilities
Develop a sustainable talent acquisition and hiring plans and strategies 
Design, plan and execute selection processes (conduct interviews and screening calls, administer skill tests, etc.)
Investigate and determine employee needs
Reviews employment applications
Coordinate onsite/virtual interviews
Draft compelling and engaging job descriptions with hiring managers
Design, plan and execute employer branding activities
Encourage and train employees on how to be brand ambassadors
Plan employee referral programs
Use HRIS, Recruitment Marketing tools
Source and find candidates qualified for open positions
Perform analysis of hiring needs and provide employee hiring forecast
Identify bottlenecks in the recruiting process
Perform candidate and employee satisfaction evaluations
Plan procedures for improving the candidate experience
Suggest measures for improving employee retention 
Build out, lead, oversee and supervise members of the recruiting team as we continue to grow
Use sourcing methods for hard-to-fill roles
Attend career and college fairs, and similar events
Determine recruiting KPIs
Qualifications
3+ years experience in TA Management in a fast-paced startup company (or relevant experience).
In-depth knowledge of full-cycle recruiting and employer branding techniques
A passion for creating the ultimate in candidate experience.
Familiarity with a variety of different selection methods  (interviews, assignments, etc.)
Hands on experience with posting jobs on social media and job boards
Experience with ATS, Sourcing, and Recruitment Marketing tools (experience with Lever and LinkedIn Corporate Recruiter, a plus!)
The drive to resolve problems, make decisions and trust your own good judgment.
A sense of ownership and pride in your performance and its impact on the company's success
Strong communication skills and follow-up; with you, no detail gets lost.
A "get shit done" attitude; you are not afraid to get your hands dirty and help where needed.
An ability to work smarter, not harder; you automate processes that are scalable so you can focus on what matters most. 
Ability to maintain a calm, cool demeanor when things get hectic.
A collaborative attitude.
G-Suite and Slack experience are a a very strong plus. 

Why Endless West?
We've got the standard benefits…
Medical, dental, and vision
Commuter benefits/401K/HSA/FSA/Dependent Care FSA
Unlimited PTO
Ambassador's Program ($250/quarter to purchase Endless West products)
Competitive compensation, including equity
…but in a town full of companies that sell prospective hires on happy hours and ping pong tables, here's what we are uniquely able to offer:
A small, collaborative team. We don't believe in hierarchy for hierarchy's sake.
Smart, friendly colleagues.
Actual autonomy and agency. We choose empowerment over micromanagement.
A team that values EQ as much as IQ.
A team that values hard work but believes in the importance of self-care and taking meaningful breaks.
An environment that encourages empathetic debate. We state cases, defend positions, argue productively, and make decisions together. We don't have any issues with being wrong. People's opinions are actively sought out and valued.
An environment where we not only acknowledge the hard work and successes of our teammates, but also celebrate them.
Interested? We'd love to hear from you! Please click "Apply"!