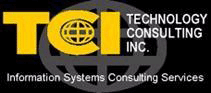 System Administrator at Technology Consulting, Inc.
Raleigh, NC 27560
TCI has an immediate need for a Local Remote System Administrator in Raleigh, NC. This is not a Corp2Corp opportunity. This is a long-term contract opportunity with the possibility of hire. In addition to competitive, market-rate based pay, TCI provides all our Consultants with Comprehensive Medical/Dental Insurance, 401k, Life Insurance and Long-Term Disability benefits.



Please note that this position requires US Citizenship and a Public Trust Security Clearance prior to start.
SUMMARY
The System Administrator shall take an active role in the transformation of the Desktop Computing Environment from Windows 7 & 10 to Windows 10 SAC 1809 or higher and Office 365 ProPlus.
RESPONSIBILITIES
Ability to develop solutions using PowerShell, VBScript, etc. to identify and/or remediate problems/issues/requirements related to Microsoft Workplace Modernization efforts: Windows 10 SAC and Office 365 ProPlus.

Collaborates/Interacts with other diverse functional groups to accomplish stated objectives.

Independently installs, tests, and implements complex component-level changes within the technology infrastructure.

Operates, maintains, and provides customer support for a wide variety of complex technology components.

Establishes operational processes for delivering world-class technology platforms.

Performs capacity and performance analyses and develops and implements recommendations.

Participates in the preparation of materials and oral presentations for customers and management. Plays a lead role in meetings relating to specific technical projects or tasks.

Establishes and maintains working relationships with vendors. Understands and influences vendor strategies and product directions.

Analyzes and resolves complex hardware and software problems with distributed systems.

Uses the management systems associated with the systems.

Performs tests and implements hardware and software, adds, and changes, backup, and restoration functions, etc.

Escalates unusual or unexpected findings as appropriate.

Provides weekly status reports and maintains project cost charge backs.

Performs isolation testing of problem equipment and or software.

Provides documentation of all solutions to problems.

Provides on-site system or application support for deployment/installation as required.
REQUIREMENTS
A four-year degree in Computer Science or a related field is required. An equivalent combination of education or experience in computer or telecommunications architectures, systems analysis, and management of information technology may be substituted.

Minimum of 5 years of relevant and progressive experience in a distributed computing environment is preferred.

Experience with server operating systems and hardware platforms, 

Workstation Platform (client operating systems and hardware platforms), 

Database Management (data architectures, Relational Database Management Systems (RDBMS) and associated components, such as gateways and replication services), 

Systems Management, 

Document Management (image systems, workflow).

Security with hardware, software, and data.

Storage Subsystems (hardware, software, backup, and recovery).

Messaging (Email, groupware, Internet).

Local Area Networks (network operating systems, LAN protocols, LAN management).

Data Communications (wide-area networking protocols, software, equipment, facilities, network management platforms).

Voice Communications (voice equipment, facilities, and services).

Performance engineering (measurement and modeling methods and tools).

Object-oriented technology (analysis and design methodologies, programming techniques).

Must possess a valid Public Trust Security Clearance or have the ability to obtain one prior to start. TCI will assist with clearance application or transfer.

This position will be allowed to work remotely after the initial 1 – 5 days onboarding in the workplace in Raleigh, NC