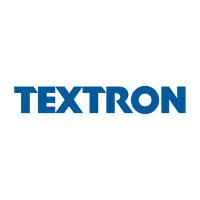 Supply Chain Procurement Professional, Amarillo, TX - Bell Textron Inc.
Amarillo, TX
JOB DUTIES:
We are pioneers. We were the first to break the sound barrier and to design the first functional jetpack.  We were aboard NASA's first lunar mission and brought advanced tiltrotor systems to market. Today, we are defining the future of on-demand mobility. At Bell, we are proud to work for an iconic company with superb talent, rapidly creating novel and coveted vertical lift experiences . 
 
Bell has openings in Amarillo, TX for Supply Chain Procurement Professionals.  
In this position, you will negotiate and administer complex subcontracts and uses discretionary latitude to negotiate financial, contractual, technical terms, conditions, and provisions to establish and maintain major subcontracts.
This role requires up to 25% plus travel (domestic) as needed, 
Job Responsibilities:
Responsible for executing standard purchasing procedures within a new military development program to ensure the timely delivery of supplies and materials.

Responsible for negotiations, supplier data, cost break downs, and cross functional work with many departments such as strategic supply chain, quality, engineering, and manufacturing.

Have responsibilities that include but are not limited to, purchase order management, competitive pricing adherence, inventory analysis, and provide input to the negotiation of long-term agreements.

Utilize discretionary latitude within approved purchasing procedures and compliance for all contractual obligations regarding Bell and the Supplier.

Maintain comprehensive and current subcontracts that adhere to new development military program requirements and obligations.

Responsible for Interaction and communication with various internal customers.

Obtain and furnish supplier data to other functional disciplines and SCM / IPT (Integrated Product Team) management.

Maintain and manage an open order report for each supplier.

Negotiate complex subcontracts, financial terms, contractual terms, technical terms, and conditions with major suppliers.

You will work closely with Engineering, Quality and Operations to facilitate cost reduction initiatives that enhance the overall affordability and quality of our aircraft.

New supplier addition / management
Educational Requirements:
4-Yr Degree such as BS/BA in Supply Chain Mgmt., Business Administration, Industrial Technology/Management, Engineering, Finance, Accounting or similar.

In lieu of degree, will consider a combination of education and 3 to 5 years of additional work experience related to the role to be equivalent to a Bachelor's degree.

Degree in Supply Chain Management strongly preferred.
Position Requirements:
At least 2 years of work experience with strategic sourcing or commodity management and/or contract experience or financial analysis or cost analysis of commodity/raw materials or understanding of direct/indirect commodity pricing or business operations.

Must have demonstrated ability to be successful in the face of ambiguity.  Highly analytical thinker: i.e., has strong ability to systematically study and learn somewhat complex information.

Strong familiarity with Microsoft application suite.

A positive-can do attitude. Must be self-motivated to find answers and solutions.

Ability to travel up to 25% a year or as business needs dictate.

Must be able to easily pick up multiple computer software modules such as SAP and others to be successful in the role.

Must be willing to ask questions, perform research. The candidate should be someone who continually increases learning in areas of complexity within government contracting and procurement.   

Requires excellent writing, presentation, and communication skills.

This position requires the ability to develop good business acumen.
Preferred Skills and experience:
Experience with FAR (Federal Acquisition Regulations) and DFAR (Defense Acquisition Regulation Supplement) for US Government procurement processes and procedures.

Previous work experience at a large manufacturing, military, or aerospace company.

A strong desire to work on issues pertaining to acquisitions, sourcing, negotiations, and cross functional teams.

Prior experience with SAP and ARIBA platforms.
Don't miss the chance to join a diverse, inclusive environment where you feel a sense of belonging.  As a member of our global workforce, you will collaborate with dedicated, enthusiastic teams where unique experiences, backgrounds and ideas combined with a strong passion for our products take us above and beyond flight.
Source : Bell Textron Inc.