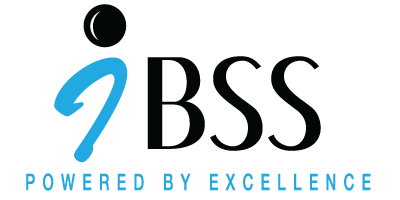 Sr. Windows Server Virtualization (VMware) Engineer ***Secret Clearance*** (21-415) at IBSS Corp.
Washington, DC 20036
Job Title:   Senior Windows Server Engineer

Location:   Washington, DC Metro ON-SITE
with Two (2) trips per year (1 week each to Boulder, CO)

Clearance Required:  Active Secret clearance or higher



Description:

IBSS is seeking a senior Windows Server Engineer to support the enterprise Microsoft Server environments for a critical government bureau supporting the telecommunications industry.  This position falls within the CIO office of the bureau and supports data-centers in Washington, DC; Gaithersburg, MD; and Boulder, CO.  This role provides highly skilled operations and maintenance of the Microsoft Server environments with a focus on high availability and security to ensure the bureau's operational applications are able to support their mission. 



Key Responsibilities:
- Provide support for Microsoft Windows Server 2016/2019, Azure cloud, VMware vSphere 6.5/7.0.
- Provide support for configuration/deployment/troubleshooting VMware vSphere 6.5 or 7.0
- Provide support for Microsoft O365, Microsoft Exchange Server/SQL Server installation/configuration.
- Provide support for Active Directory troubleshooting/configuration, Patch deployment/management, automation & scripting.
- Load operating system software, troubleshoots, maintains integrity and configures network components
- Manage the daily activities of configuration and operation of IT systems
- Provide support for GPO management and Microsoft Intune, Defender ATP, and Modern Desktop Deployment.
- Provide problem identification, diagnosis and resolution of problems
- Ensure security baselines (DISA STIG) applied and security vulnerabilities mitigated with patches or compensating controls.
- Optimize system operations and resource utilization, and performs system capacity analysis and planning
- Provide detailed analysis and feedback to management and internal customers for escalated tickets


Required Skills /Education/ Certifications & Qualifications:

-- Six (6) years or more of applied experience supporting on-premises and cloud based Microsoft Windows Server environments with strong understanding of VMWare virtual environments
-- Active SECRET clearance is required (NO EXCEPTIONS)
- Familiarity with security tools such as Tenable, Azure Sentinel.
- Familiarity with Government Security Policies to facilitate Base Line / STIG Configurations on Servers, Workstations, and Network Systems.
- Two (2) trips per year, 1 week each to Boulder, CO




About IBSS Corp.

IBSS is a Woman-Owned business. Since 1992, IBSS has provided specialized professional, scientific, technical, cybersecurity, IT, and software engineering solutions to the Federal sector. Our clients include the National Oceanic and Atmospheric Administration (NOAA), the Department of Defense (DoD), and the Department of Justice (DOJ). We are committed to serving our clients and employees by delivering service excellence, creating value through technology, and continually improving our skills, services, and processes. Moreover, we maintain an ISO 9001:2015 certification which allows us to optimize current industry best practices to enhance delivery outcomes for our clients.

 

IBSS offers a competitive benefits package including medical, dental, vision and prescription drug coverage with company-paid deductible, paid time off, federal holidays, matching 401K plan, tuition/professional development reimbursement, and Flex-Spending (FSA)/Dependent Care Account (DCA) options.

 

IBSS is an equal opportunity employer and all qualified applicants will receive consideration for employment without regard to race, color, religion, sex, national origin, disability status, protected veteran status, or any other characteristic protected by applicable law.