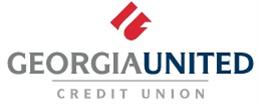 Teller - Dalton GA at Georgia United Credit Union
Dalton, GA 30721
CAREER OPPORTUNITY

Georgia United Credit Union is a full-service financial institution founded in 1958.  As an organization that is committed to service, our vision is to become the financial institution and employer of choice by consistently exceeding our member and team member expectations.  
We are seeking a Teller.  This position is responsible for providing a variety of paying and receiving functions, including processing deposits, withdrawals, loan payments, cashiers' checks, money orders, and cash advances. Balances each day's transactions and verifies cash totals. Performs specific assigned tasks and assists other Tellers with a variety of duties as required. Cross-sells Credit Union services, including all loan products and Members Financial Services. Ensures that members are promptly and professionally served. 


Responsibilities:
Processes transactions and accurately balances all cash and non-cash transactions at the end of each work day. Maintains a balancing record that meets established standards.

Processes requests for cash advances, cashier's checks, gift cards, and similar transactions.

Processes loan payments and transfers of funds as requested between multiple accounts.

Assists with daily ATM operations and night drop functions as assigned.

Maintains control over the teller area according to security procedures.

Reviews member account relationship to actively promote and cross sell products and services to assist members with their individual needs.

Ensures that members are informed of Credit Union services and policies, including eligibility for membership, types of available accounts, interest and dividend rates, payroll deduction options, e-services and home banking options and other related services and information.

Maintains the privacy of member account information. Obtains member authorization as required by Credit Union procedures for release of information concerning their accounts.

Monitors deposit amounts and examine documents for proper endorsement and negotiability. Promptly reports suspected fraudulent activity in accordance with Credit Union procedures.

Detects and resolves account transaction errors and discrepancies promptly and in a timely manner in accordance with Credit Union requirements.

Responsible for projecting and maintaining the Credit Union's professional reputation with members by adhering to professional standards of conduct.

Promotes and establishes strong, positive and productive working relationships within the organization through commitment to the company's purpose, mission and core values.
Qualifications:
High school diploma or equivalent.

1 – 2 years prior cash handling experience required. 1 – 2 years teller experience preferred.

Good math and/or accounting skills.

Basic knowledge of financial products and services typically provided in a retail banking environment.

Professional appearance, dress and member services focused attitude.

Computer proficiency with MS Office, including Word, Excel and PowerPoint, Internet, and Email.
We offer competitive compensation and a multiple-option benefit package including health, vision, dental, basic and optional life insurance, short and long-term disability, AFLAC, paid time off, annual time off, service day, Traditional and Roth 401(k) plans and company matching, flexible spending account and tuition assistance.
All applications for employment must be submitted using Georgia United's online careers website. Only candidates meeting the minimum qualifications and requirements will be considered for employment opportunities.
To apply for opportunities, please visit: https://bit.ly/3Sn4Gzo
Georgia United Credit Union is proud to be an Equal Opportunity Employer
Georgia United participates in E-Verify