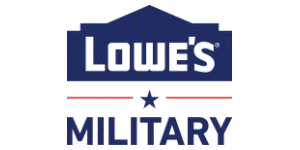 Sr Product Manager-Customer Promise - Lowe's
Charlotte, NC
Starting rate of pay may vary based on factors including, but not limited to, position offered, location, education, training, and/or experience. For information regarding our benefit programs and eligibility, please visit
https://talent.lowes.com/us/en/benefits
.
Lowe's Technology organization believes that in-person collaboration is highly effective and helps build relationships and strengthens our culture. As such, we are leveraging an Open Office approach in how we work, meaning our tech associates will leverage time in the office to focus on highly collaborative activities as well as some remote / work from home time for autonomous endeavors. Each role has different business-driven collaboration needs that will require in-office presence.

A few of the overarching problems a Product Manager on the Customer Promise team solves are:
How much inventory can be sold?
What location(s) should fulfill an order?
What is the lead time of an order?

Job Summary:
The Product Manager owns the vision and strategy, roadmap, and feature definition for individual products within a product group. Responsibilities include writing stories to define outcomes and product requirements as well as planning and managing product features through the product development process. This role manages the product backlog while prioritizing work and making product-related decisions based on the needs and expectations of customers and stakeholders. Although this role is responsible for end-to-end delivery of products, which includes managing the product backlog and prioritizing work for the team, more day-to-day focus is placed on identifying key gaps in product features, capturing product requirements, and defining outcomes or key performance indicators (KPIs). The individual in this role identifies and manages projects independently while working closely with both internal and external partners.

Key Responsibilities:
• Defines the product and identifies gaps and customer needs by creating vision, strategy and requirements documents for a product; utilizing available studies (market research, internal) and competitive analysis to identify customer needs; performing experiments to uncover additional customer value; identifying relevant components of a competitive analysis and organizes in-person customer research to build product roadmaps
• Develops and manages the product roadmap, demonstrating expertise at the product level, building partnerships with relevant stakeholder teams, and making trade-off decisions for a product
• Leads the product planning process by developing requirements documents (user stories with acceptance criteria, use cases) for product or product release; working closely with UX to lead the design of the user experience of a product; and determining release goals, prioritization, implementation, and iteration plans for a product
• Leads the development process by reviewing demos with the technology team and validating acceptance criteria for the product; and tracking development work and identifying bugs at a product level
• Leads product launch by working with relevant stakeholders to develop launch and go-to-market plans for a product, identifying issues and blockers that may delay the launch or impede the success of a product, and presenting alternatives to leadership
• Manages scaled launches in collaboration with stakeholders
• Tracks and reports on product launch metrics, utilizing feedback to drive associated actions and product iteration; contributes to post-launch reviews and drives incorporation of feedback in future product releases
• Represents team in product-level discussions with internal and external stakeholders; uses data analysis to address complex and ambiguous problems that may involve multiple stakeholder teams
• Works with relevant internal and external stakeholders to identify and prioritize product-level customer issues and customer experience gaps; uses findings to determine short and medium-term risk and opportunities for the product and drive further customer adoption
• Uses analytics to monitor product KPIs and ensure success metrics are being met; identifies opportunities for testing and product enhancements based on results
• Attends all business reviews, supplying product/feature results as necessary; provides input into business cases when new products/features are being developed
• Maintains a prioritized product backlog based on defined business value, aligning with Product Strategy and resource capacity; uses data and analytics to prioritize the product backlog appropriately
• Reviews and approves large requirements (Epics) and smaller requirements (Stories) based on product/feature strategy
• Aligns efforts across product teams, prioritizing as necessary, and driving/facilitating execution to maintain focus and appropriate momentum
• Builds and leverages solid working relationships with business and product stakeholders, other Product Managers, user experience and technology teams to facilitate successful product implementation
• Provides UX/UI approval for the assigned product
• Provides direction to cross-functional teams, including engineering teams and business functions, communicating the product roadmap and keeping everyone informed of updates
• Works closely with Learning & Development, Operations, Merchandising, Marketing, Application/Services Vendors and numerous other internal and external parties to ensure the necessary support is available upon product delivery

Minimum Qualifications:
• Bachelor's degree in Business, Marketing, Engineering, Communications, or related field (or equivalent work experience in a related field)
• 2 years of experience in two or more of the following: project management, product management, business analysis, program management or product marketing
• 1 year of experience in product and/or experience management
• Strong writing ability
• Experience in an agile software environment
• Experience working cross-functionally in a large organization
• Experience working closely with senior leadership
• Experience translating data into quantifiable actions/deliverables

Preferred Qualifications:
• Master's degree in Business Administration or similar advanced degree
• CSPO Certification

About Lowe's:
Lowe's Companies, Inc. (NYSE: LOW) is a FORTUNE® 50 home improvement company serving approximately 20 million customers a week in the United States and Canada. With fiscal year 2020 sales of nearly $90 billion, Lowe's and its related businesses operate or service more than 2,200 home improvement and hardware stores and employ over 300,000 associates. Based in Mooresville, N.C., Lowe's supports the communities it serves through programs focused on creating safe, affordable housing and helping to develop the next generation of skilled trade experts. For more information, visit Lowes.com.
EEO Statement
Lowe's is an equal opportunity employer and administers all personnel practices without regard to race, color, religious creed, sex, gender, age, ancestry, national origin, mental or physical disability or medical condition, sexual orientation, gender identity or expression, marital status, military or veteran status, genetic information, or any other category protected under federal, state, or local law. Pay Range for Colorado: $70,700.00 - $170,000.00 annually Starting rate of pay may vary based on factors including, but not limited to, position offered, location, education, training, and/or experience. For information regarding our benefit programs and eligibility, please visit
https://talent.lowes.com/us/en/benefits
.
Source : Lowe's