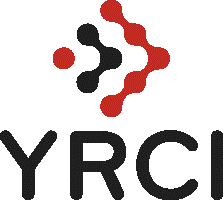 Sr Manager, Capture at YRCI
Fairfax, VA 22033
YRCI is seeking a Sr Capture Manager to in Fairfax, VA. Remote work is permissible.  This individual will work within the Client Development Group in support of YRCI's Business Development (BD), Capture, Program Development and Proposal Operations efforts. This position will predominantly support Federal competitive proposals from identification and pursuit to final bids and transition to service delivery and execution. Candidate will be responsible for leading and providing capture and proposal guidance to all Lines of Business, to include Human Resources, Acquisition and Financial Management and other management consulting focused on our current and emerging clients across Defense, Intelligence, Law Enforcement, Federal Civilian, and Health Agencies. There is a very heavy writing component to this position in creating proposal content, and other presentations.  Expectations of successful candidate will include participation in proposal development team planning and execution, Review Request for Proposal (RFP) requirements, conducting analysis on RFP, and assessing strategy for responding to requirements. Additional requirements include performing all tasks related to the YRCI Propose to Win efforts, to include leading capture teams, preparing support artifacts, and assisting proposal development activities. In addition, the candidate will be responsible for assessing and ensuring compelling, complete, and compliant strategy and proposal responses that reflect win strategy elements and align to evaluation factors. 
Implement the YRCI Capture Plan, specifically the process from Pre-Proposal Phase (Request for Information (RFI), Sources-Sought, White Papers) through Post Proposal Phase (Award).

Lead and support competitive capture activities.

 

Interpret technical and management requirements of Federal Government solicitations (e.g., RFPs, RTEPs, RFIs).

 

Guide and Lead when assigned capture along with proposal management, activities such

as;

proposal schedules, outlines, compliance matrices, proposal kickoffs, and technical solution sessions.

Ensure win strategy, technical solution, win themes, discriminators, compliance, and clear understanding of the requirement are well-articulated and consistent throughout final proposal documents.

Facilitate proposal reviews (e.g., Strategy Workshops, Initial Drafts, Red Team/Color Reviews) and make recommendations for content improvement and compliance.

 

Ensure with Proposal Management the development of high quality, high impact artwork and graphics for proposals.

 

Collaborate with executives, management teams, functional units, BD personnel, partners, and subject matter experts to provide leadership, support, and overall direction.

 

Maintain tight, proactive communication with proposal and business unit leadership to ensure all necessary resources and activities are available to achieve a successful proposal submission.

 

Manage multiple tasks with sometimes rapid turnaround deadlines (Final Proposal Revisions, Evaluation Notices).

 

Support other business development professionals (e.g., editorial support, volume management, review participation, solution engineers) when

necessary,

as part of a team-first capture and proposal organization.

Inclusive of Sales Force Automation, Marketing, and logistics coordination for the BD Operations as a whole.

 

Support other Proposal Operations activities (e.g., content databases, document library management) as needed.

 
Minimum Bachelor's Degree with 8 years, Federal Government program, project, capture, or proposal management, support, and/or writing experience.

 

Understanding of, and experience with, the Federal procurement process and regulations.

 

Evidence of a successful track record producing high quality, high scoring, and winning programs, projects and proposals.

 

Excellent writing, organizational, and communication skills.

 

Ability to work in high stress, high paced environments to meet deadlines (extra hours at times).

 

Ability to develop and/or assist technical personnel in developing compelling themes, discriminators, and messaging.

 

Ability to work well both in a team and independently.

 

Up-to-date knowledge of marketing, editing, graphic design, and other relevant proposal best practices. YRCI uses the MS Office Suite of products as well as Adobe Publishing tools.

 

Fluency with Microsoft Office (Word, Excel, PowerPoint, Outlook) and collaboration tools.

Ability to manage multiple projects simultaneously.

 

Ability to manage geographically disparate teams.

Ability to create original content using interview and research techniques.

 

Demonstrated experience in proposal writing covering all typical solicitation sections (e.g., Management, Technical, Staffing).