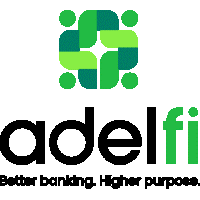 Back Office New Account Representative at AdelFi
Brea, CA 92821
Back Office New Account Representative

Who are we looking for?
In addition to understanding our Statement of Faith, the candidate selected for this role has an opportunity to increase the effectiveness of the Banking Operations Services team.   This candidate is one who demonstrates a can-do attitude while ensuring attention to detail and commitment to accuracy.
What's distinctive about this position?
The Back Office New Account Representative provides operational support to the department by processing new and existing member account set-ups and performing maintenance of account data.

What are some responsibilities of this position?
Reviews and processes multi-step and sometimes complex transaction requests received by mail, fax, e-mail, and telephone interaction.

Completes all tasks related to the opening of new memberships and new accounts for consumer/corporate members. Including member and vendor communication.

Fulfills servicing requests and account changes, as requested by current or prospective members, within service standards.

Under general direction, monitors and reviews daily reports.

Processes enrollments in the Online Banking system for both consumer and corporate members.

Provides quality control for the department by verifying accuracy of information for members prior to mailing.

Responsible for identifying and reporting unusual and suspicious activity under the requirements of the BSA/Anti-Money Laundering Act

Responsible for compliance with OFAC/USA PATRIOT Act and the Customer Identification Program as applicable
What are some requirements of this position?
High school diploma and one-year banking or operations experience preferred.

Proficient with software applications including but not limited to Microsoft Word and Excel, Microsoft Outlook and Microsoft Internet Explorer.

Work as a team player in a department and organization where co-workers are highly interdependent

Strong time management and organizational skills

Exceptional customer service skills

Accurate and detail-oriented

What's distinctive about ECCU?
ECCU provides a comprehensive, competitive total rewards package combined with an immensely gratifying work culture.