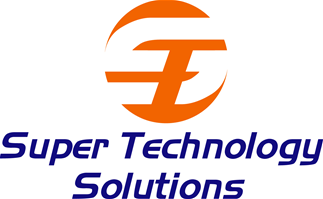 Desktop Support/LAN Administrator in Hamilton, NJ - 669694 at Super Technology Solutions, Inc
hamilton, NJ
One of our premier clients is looking for a Desktop Support/LAN Administrator in Hamilton, NJ for a Contract position. If interested, please submit your resume ASAP indicating (1) current location (2) desired hourly rate (3) Your email address.
JOB DESCRIPTION:
This role will be focused on support of desktop systems for configuration, deployment and support. Senior Networking/LAN admins will be considered to be too senior for the role and should not be considered.
RESPONSIBILITIES:
This position will include 90% hands on support work with Windows Desktop Systems. There will be some Windows Server and Active Directory support and troubleshooting, but it is primarily as desktop role.
Duties include providing technical end-user and desktop support within local area network environment.
Activities include diagnosing problems related to PC hardware, software, multi-function devices, and all related local area network systems.
Provide support to networking team in maintaining the availability of centralized, decentralized, and remote network services including but not limited to file service, local and remote printing, local electronic mail, Internet electronic mail, Microsoft Office desktop applications, remote access, and Internet/Intranet web connectivity.
Intermediate working knowledge of Microsoft Active Directory service. Support end-users access to network resources and adds/modifies/ deletes user accounts for file/print and remote services.
Install software updates and patches to desktop operating systems, server-based applications, and centralized services. Create and maintain up-to-date IT assets inventory reports.
JOB REQUIREMENTS (Education, Experience, and Training):
Prior experience supporting windows application and systems in a desktop environment
Prior professional experience supporting and troubleshooting full suite of Microsoft Office products.
Prior professional experience supporting and troubleshooting Windows 10
Prior experience with AD groups nesting and NTFS permissions management
Support of enterprise-wide printers and MFD
Prior experience working with an employer/customer that required adherence to patch management best practices
Prior experience with Microsoft patch management, (SCCM)
Prior hands-on experience configuring and troubleshooting LAN switches
Prior professional experience troubleshooting Windows Server 2012 and above
Prior experience working with networking systems.