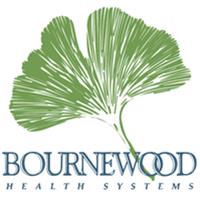 Social Workers Partial Hospital at Bournewood Health Systems
Dedham, MA 02026
Social Workers
Adult Partial Hospitalization Program ~ Dedham
Sign on bonus up to $5,000

Duties: direct clinical care, individual and family treatment interventions, case management, disposition planning, care consultation, utilization review, comprehensive biopsychosocial assessments, treatment planning, psychotherapy and psychoeducational groups in milieu setting.
About us

Bournewood is committed to a philosophy and an environment of care in which we treat people with dignity, respect and mutuality; protect their rights; provide the best care possible; support them in returning to their natural communities; and include patients and families as partners in their treatment. Our philosophy stands for providing a safe and therapeutic environment for patients, families and staff in which restraint and seclusion are prevented through the use of a range of resources and tools. Incumbent is required to support this philosophy and guide staff in delivering trauma-informed care to the individuals we serve.
Salary: negotiable
Start Date: ASAP
Openings: 1 full time position
Qualifications: Candidates must have strong organizational and interpersonal skills, and the ability to multitask. Partial Hospital experience with adults is strongly preferred. Must be Masters prepared in Social Work from an accredited school of Social Work or Masters in Counseling and Licensed eligible (LMHC). MSW, MA, LCSW, LICSW, and LMHC degree and licensure levels can be considered.
​Location: Dedham, MA