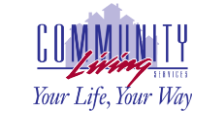 Social Worker / Supports Coordinator at Community Living Services, Inc.
WAYNE, MI 48184
Job description
Community Living Services, Inc. (CLS), a non-profit located in Wayne, MI is seeking human service professionals to serve as Supports Coordinators.The Supports Coordinator is a primary advocate and coordinator of community services, resources, and supports for individuals with intellectual/developmental disabilities served by CLS. The Supports Coordinator utilizes person- centered planning approach to assist individuals to live full lives in their communities.
Qualifications:
Requires a Bachelor's Degree in a human services field and one year experience working with individuals with intellectual and/or developmental disabilities. Must minimally meet education and experience requirements for provisional credentialing as a Qualified Intellectual Disabilities Professional (QIDP); full QIDP credential preferred. Supports Coordinators that provide services to individuals receiving MI Health Link, and/or other identified specialty services must have one-year experience working with persons with developmental disabilities and possess a current, valid social work license (i.e., LLBSW, LBSW, LLMSW, or LMSW). All other Supports Coordinators must minimally obtain Registered Social Service Technician (RSST) credential from the State of Michigan as a condition of employment at the time of hire.
Experience:
Minimum of one year working with and/or supporting persons with intellectual and/or developmental disabilities. Case management experience in human resource arena is a plus. Demonstrated experience applying the principles of Person-Centered Planning and Self-Determination to a traditional case management model preferred.
Typing and computer skills are required, including knowledge of and proficiency with Microsoft Word, Outlook, Excel, and electronic record-keeping systems.
The Supports Coordinator positions require frequent travel throughout Wayne County. Must have valid driver's license, acceptable driving record and access to reliable transportation.
Salary: $47,500 annualized. Benefit package includes Medical (BCBSM PPO), Dental, Vision, 401(k) and More! Union positions.
Submit resumes: via email or by fax to the Human Resources Department at (734)467-7636.
For additional information about CLS please visit our website at: www.comlivserv.com CLS is an
Equal Opportunity Employer