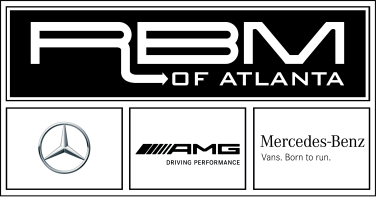 Service Advisor Luxury Automotive Mercedes-Benz at RBM of Atlanta, Inc.
Atlanta, GA 30350
ABOUT RBM OF ATLANTA MERCEDES-BENZ
RBM of Atlanta is a privately owned and family operated Mercedes-Benz dealership with a focus on taking excellent care of our employees which allows us to take amazing care of our clients. We were awarded "Best of the Best" from Mercedes-Benz for 2021 - Georgia's only 7-time winner. We are recognized as a 2022 J.D. Power Dealer of Excellence and the first Mercedes-Benz dealer to be honor for 5 consecutive years. We have the largest service center and the largest parts inventory in the state of Georgia. We are deeply established in the southeast and have been Atlanta's Mercedes-Benz Connection since 1964.
RBM of Atlanta has a diverse Drug-Free workforce and is an Equal Opportunity Employer.
Benefits:
Commission based - $70,000 to $150,000 per year

Paid off Labor and Parts (Customer Pay, Warranty and Internal)
Vendor spiffs, sales spiffs, and customer satisfaction bonuses
Paid holidays, sick time, and vacations - Start earning vacation time from your 1st pay check.
Great work/life balance with a 5-day work week - Dealership is closed on Sundays

Competitive insurance and retirement benefits available

Medical and Dental coverage
Company contribution to Health Savings Account for eligible HDHP participants
Long-term and short term disability insurance
$25,000 company-paid life insurance for full-time employees (additional coverage available)
401(k) retirement plan with company match

Employee discounts for parts, service and vehicle purchases
Onsite parking
60 Technicians and 220 Loaner Vehicles
SERVICE ADVISOR ESSENTIAL JOB RESPONSIBILITIES:
RBM Service advisors are true professionals - warmly greeting clients for service appointments, determining their maintenance and repair needs, selling additional work when appropriate, and ensuring a positive experience. Your proactive communication to clients, technicians, management, and other departments is critical to your success. You are our ambassador and your charm is clearly evident in everything you do.
Actively listen to our clients and their needs, interpret body language and tone in order to exceed expectations, solve problems, and de-escalate issues.
Effectively communicate with service customers. Ask questions and test drive client cars in order to provide technicians with essential information. Accurately record maintenance and/or repairs needed. Set realistic expectations and keep clients updated with timely progress reports.
Complete accurate walk-arounds to record condition of client's vehicle upon arrival to the dealership.
Advise customers on the care of their cars; show value in Mercedes-Benz recommended maintenance plan. Present the need for additional work when necessary and explain the details, including the additional cost and time consideration.
Handle telephone inquiries regarding work in process, appointments, and general questions. Return phone, email, and text messages promptly.
Greet clients when they return to pick-up their vehicle from service. Review work performed; explain charges and coverage. Ensure customer satisfaction after-the-sale by responding to any issues in a timely manner and taking appropriate action.
Abide by company policy, departmental best practices and procedure, and perform other duties as assigned.
Requirements and Qualifications:
Prior to being employed, applicants for employment must participate in RBM's normal screening process which includes: completing a full employment application; satisfactory criminal, credit and driving records checks (where applicable); in-person interviews and other inquiries.
Previous documented work history with at least 1 year experience as a service advisor is preferred.
High school diploma or the equivalent.
Authorized to work in the USA for any employer.
Must be insurable with a valid driver's license and clean driving record.
Basic communication and problem solving skills.
Basic mathematical skills using American units of measure.
Physical demands include: constantly position body and move in order to greet clients and inspect vehicles, detect and identify vehicle issues and shop safety concerns; exert force to move/manipulate objects (up to 20lbs occasionally, 10lbs frequently); operate tools and equipment; repetitive motion
Work is conducted inside, outside, and in a shop environment in proximity to moving vehicles, mechanical equipment, with occasional exposure to chemicals, and moderate to loud noise levels.
To perform this job successfully, an individual must be able to perform each essential duty satisfactorily. Reasonable accommodations may be made to enable individuals with disabilities to perform the essential functions.
70,000 - 150,000 /year
Paid Holidays, sick time, vacation time, and paid training.