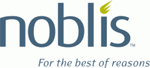 Senior Systems Engineer - Noblis
San Diego, CA
Responsibilities
Overview
Noblis MSD scientists, engineers, technical staff, analysts, and program managers identify and deploy new shipboard technologies, integrate information technology across shipboard platforms and shipboard systems, and develop computing and networking strategies to support the Warfighter.  Noblis MSD employees create strategic solutions to help customers reach new levels of mission support and transform their organizations.
Noblis MSD has an immediate opening for a Senior Systems Engineer.  This position allows a hybrid work environment
Roles & Responsibilities:
(Note:  It is expected and required that all HW/SW configurations conform to vendor and industry best practices for performance and security)
Analyze Requirements
Create Component Specifications
Configure servers
BIOS
Drivers
Expansion cards
Networking 
Install and configure ESXi
Configure storage arrays
Design storage topologies
Install and configure Windows on workstations and desktops
Troubleshoot issues arising from OS configuration, device drivers, etc
Configure Printers and MFDs 
Identify potential networking issues affecting all CI hardware and work with NI team to isolate/resolve 
Create / modify Configuration Documents (CICDs) to ensure that production facilities are able to install a system in a clear and repeatable manner 
Analyze security scan findings and modify configuration of any CI hardware to comply with relevant STIG(s) 
Design Compute Resource based on requirements and input from the subsystems 
Define minimum required compute node configurations based on resource requirements and implemented architecture defined by the subsystem 
Define the backup storage footprint based on architecture decisions and subsystem direction
Assess the design to ensure all requirements are captured properly resourced and that the designed approach meets the SWAP constrained environment
Assess new technology and vendor offerings to drive alternative configurations of the compute infrastructure
Provide a comprehensive definition of all aspects of CRA/system development, from analysis of mission needs to the verification of system performance
Update documentation based on Subsystem input and understand the changes requested as it relates to the system requirements and design 
Brief program Leadership and Customers 
Analyze system performance to include quantifying performance parameters, identifying bottlenecks, and measuring throughput 
Monitoring including monitoring disk space, utilization, capacity and availability 
Understand and translate architectural solutions, developing a clear picture as to how each selected technology and subsequent implementation will impact the overall design and capacity of the system
Provide input to server design/configuration as it relates to the capacity and system based on power and vertical space
Maintain state-of-the-art knowledge of technologies, planning, design, and analysis methodologies
Identify and manage risks related to IT infrastructure
Provide recommended improvements to the Environment
Align system designs and CRA configuration with CANES requirements
Understand and track present/future cross-functional requirements/interfaces
Qualifications
Qualifications
Strong knowledge of VMware
VCP certificate a definite plus
vSAN helpful but not required
Horizon View (VDI) helpful but not required
In depth experience with server hardware
BIOS configuration
Expansion cards (I/O, Graphics, Networking)
Disk technologies
Strong knowledge of storage I/O protocols (iSCSI / Fibre Channel) and best practices 
In depth experience with storage arrays
EMC cert preferred but not required
In depth experience with workstations and laptops
Good conceptual knowledge of Ethernet networking
Best practices
VLANs
Troubleshooting
Some knowledge of non-Ethernet communication protocols helpful but not required
Serial
USB
Video (DisplayPort, DVI, HDMI, etc)
General OS experience (Install/Configure/Troubleshoot)
Security Experience
Some knowledge of scripting would be helpful
Some knowledge of Printers and Scanners (MFDs) would be helpful
Some knowledge of Tablet devices would be helpful
Strong Knowledge in system analysis and architecture
Bachelors' Degree in Information Technology, Computer Science, Computer Engineering, and/or Electrical Engineering is desired from an accredited university, or equivalent experience and 5 years of relevant work experience.
IAT Il CSWF current compliance including IA and technical certifications
DOD Secret Security Clearance
U.S. Citizenship is required
Client Engagement
• Begin developing relationships one level up and two levels down. Identify and support opportunities to expand project scope beyond current deliverable and actively share information about clients' emerging support needs and trends with team members and management. · Participate on proposals
Overview
With the continuing impacts of COVID-19 around the world, we are taking action to protect the health and well-being of our colleagues and maintain the safety of the communities where we operate. Noblis seeks an environment free from COVID-19 and prefers all employees to be fully vaccinated for COVID-19.  Attestation of vaccination status will be required for employment with Noblis.  Unvaccinated employees may be subject to additional health and safety requirements to include any federal, state and/or client restrictions.
Noblis and our wholly owned subsidiaries, Noblis ESI, Noblis MSD and Noblis + Mikros Systems tackle the nation's toughest problems and apply advanced solutions to our clients' most critical missions. We bring the best of scientific thought, management, and engineering expertise together in an environment of independence and objectivity to deliver enduring impact on federal missions. Noblis works with a wide range of government clients in the defense, intelligence and federal civil sectors. Learn more at Noblis -About Us
Why work at a Noblis company?
Our employees find greater meaning in their work and balance the other things in life that matter to them. Our people are our greatest asset. They are exceptionally skilled, knowledgeable, team-oriented, and mission-driven individuals who want to do work that matters and benefits the public. Noblis has won numerous workplace awards. Noblis maintains a drug-free workplace.
Noblis is an Equal Opportunity Employer. Employment decisions are made without regard to race (as well as because of or on the basis of traits historically associated with race, including hair texture, hair type, and protective hairstyles such as braids, locks, and twists), color, religion, national origin, gender, sexual orientation, gender identity, age, physical or mental disability, pregnancy, childbirth, lactation and related medical conditions, genetic factors, military/veteran status, or other characteristics protected by law.
Noblis is committed to the full inclusion of all qualified individuals. As part of this commitment, Noblis will ensure that persons with disabilities are provided reasonable accommodations. If reasonable accommodation is needed to participate in the job application or interview process, to perform essential job functions, and/or to receive other benefits and privileges of employment, please contact employee-relations@noblis.org. 
Source : Noblis