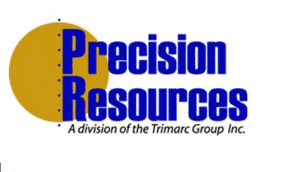 Senior Java Developer at Precision Resources
Atlanta, GA 30301
Precision Resources, a division of the Trimarc Group Inc., is presently searching for a hands-on Senior Java Developer for a permanent position for our client located in Atlanta, GA, Chicago, IL or Birmingham, AL. The qualified individual will be responsible for designing and developing new web applications for internal and external client use.

This is a hybrid development role requiring working partially remote and onsite.

Compensation
$100K - $125K depending upon experience to include a full suite of benefits
Responsibilities
Interface with users and business units to develop software solutions.
Coordinate and lead a small team of developers to maintain and develop custom software solutions to meet company needs.
Participate in Agile methodology to interact with teams for programming specification clarification and detail.
Manage and adhere to the company development standards throughout the SDLC.
Architect and assist in coding applications.
Delegate and prioritize tasks across team to ensure proper workflow.
Create and maintain technical documentation.
Provide application testing.
Write technical documentation.
Desired Experience
Minimum 5+ years of web development experience in an enterprise environment.
Strong OO development background with extensive experience developing Java, Spring, MVC, Angular applications.
Project Management experience.
Exception communication skills both verbally and written.
Bachelors in related discipline highly desired.
US Citizen or Green Card.
View all of our open positions at www.precisionresources.org/careers
Precision Resources, a division of the Trimarc Group Inc., is one of the fastest growing consulting and recruiting firms providing top-tier Information Technology professionals in the southeast.
Our IT Consulting and Recruitment Division is strengthened with our ability to match talented and experienced Information Technology professionals to the unique business needs of our clients. Our team-based approach allows us to combine our experiences in the IT industry to develop effective, customized solutions quickly and efficiently. Since we focus on building long-term relationships, we are always striving to provide higher quality service and produce better results.
We have become a strategic partner for Fortune 500 firms as well as small to medium sized companies because of the ability to quickly develop effective, customized solutions for time-sensitive initiatives for our clients.  From contract and consulting, to contract to hire and permanent placement, Precision Resources has a solution to meet your needs.