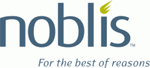 Senior Instructional Designer / Instructor / Facilitator - Noblis
Reston, VA
Responsibilities
Noblis is seeking a Senior Instructional Designer with an active Top Secret/SCI with Polygraph in Reston, VA.
As a Senior Instructional Designer / Instructor / Facilitator, you will be joining a highly skilled technical team working to provide innovative solutions to our Federal Government client. In your role, you will support a learning program that directly ties into critical intelligence missions.
The Senior Instructional Designer / Instructor / Facilitator will support our client through:
Instructional Design
Classroom Instruction / Facilitation
Program (Curriculum) Management
Customer Engagement and Relationship Building
Subject Matter Expertise Building
Qualifications
Required Qualifications:
Clearance:

Active TS/SCI security clearance with Poly

Education:

MS/MA in Instructional Design, Instructional Technology, Education, Communications, Human Resource Development, or related field
Relevant experience may be substituted in lieu of MS/MA

Experience:

Minimum of 8 years of experience in the following:
Understanding of Intelligence Community operations and culture
Experience working with subject matter experts and clients
Experience conducting detailed training and/or job/task analyses
Experience on a team of instructional designers, graphic artists, and programmers in a client-focused consulting environment
Experience developing learning solutions for Intelligence Community agencies
Experience delivering or facilitating in-person training
Experience developing both soft skill and technical training
Experience designing instructor-led, online courses, mobile learning, micro-learning, and/or blended solutions
Experience building and managing multiple courses within a given curriculum
Experience building instructional design-related documents (e.g., Needs Analysis Reports; Course Design Documents; Lesson Plans; Storyboards; Course Evaluations; After Action Reports; and others, as needed)
Experience building long term relationships with customers
Skills:

Microsoft Office; SharePoint; and collaboration platforms, such as Teams, Skype, and Webex
Strong written and oral communication skills
Strong analytical, problem-solving, and decision-making capabilities
Strong attention to detail
Desired Qualifications:
10 or more years working in the Intelligence Community
Experience in Project Management
Ability to develop productive working relationships with all levels of internal staff, outside clients, and partners
Ability to handle multiple, competing priorities and to work flexible schedules, as needed
Ability to build expertise within a given domain or subject matter
Experience designing products that are Section 508 compliant
Experience working with virtual learning environments and facilitating live virtual events
Familiarity with Analysis, Design, Development, Implementation, and Evaluation (ADDIE) development process; Bloom's Taxonomy; and Kirkpatrick's Levels of Evaluation
Experience with a rapid development tool (e.g., Camtasia, Captivate, Articulate, Lectora)
#Hotjobs
#Externalreferrals
Client Engagement
• Grow business footprint through quality customer engagement and work delivery • Contribute to large capture strategies; actively engage with clients; and market Noblis capabilities externally • Help identify and select business development opportunities, and provide thought leadership to help shape future work
Overview
With the continuing impacts of COVID-19 around the world, we are taking action to protect the health and well-being of our colleagues and maintain the safety of the communities where we operate. Noblis seeks an environment free from COVID-19 and prefers all employees to be fully vaccinated for COVID-19.  Attestation of vaccination status will be required for employment with Noblis.  Unvaccinated employees may be subject to additional health and safety requirements to include any federal, state and/or client restrictions.
Noblis and our wholly owned subsidiaries, Noblis ESI, Noblis MSD and Noblis + Mikros Systems tackle the nation's toughest problems and apply advanced solutions to our clients' most critical missions. We bring the best of scientific thought, management, and engineering expertise together in an environment of independence and objectivity to deliver enduring impact on federal missions. Noblis works with a wide range of government clients in the defense, intelligence and federal civil sectors. Learn more at Noblis -About Us
Why work at a Noblis company?
Our employees find greater meaning in their work and balance the other things in life that matter to them. Our people are our greatest asset. They are exceptionally skilled, knowledgeable, team-oriented, and mission-driven individuals who want to do work that matters and benefits the public. Noblis has won numerous workplace awards. Noblis maintains a drug-free workplace.
Noblis is an Equal Opportunity Employer. Employment decisions are made without regard to race (as well as because of or on the basis of traits historically associated with race, including hair texture, hair type, and protective hairstyles such as braids, locks, and twists), color, religion, national origin, gender, sexual orientation, gender identity, age, physical or mental disability, pregnancy, childbirth, lactation and related medical conditions, genetic factors, military/veteran status, or other characteristics protected by law.
Noblis is committed to the full inclusion of all qualified individuals. As part of this commitment, Noblis will ensure that persons with disabilities are provided reasonable accommodations. If reasonable accommodation is needed to participate in the job application or interview process, to perform essential job functions, and/or to receive other benefits and privileges of employment, please contact employee-relations@noblis.org. 
Source : Noblis