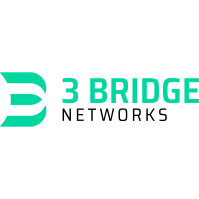 Senior Fund Accountant at 3 Bridge Networks
Menlo Park, CA 94025
We are looking for a motivated Fund Accountant to join our Finance and Operations team. This position is more than a typical accounting role as the team is also heavily involved in fund operations.

This position is responsible for maintaining client trust fund accounts with very large dollar and transaction volumes through daily and monthly account reconciliations and to report any reconciling items to the Accounting department in a timely manner.

Role Description:
• Prepare complex bank reconciliations for large dollar and transaction volume accounts on a monthly basis within the 5 day close cycle.
• Reconcile and maintain client trust fund general ledger accounts.
• Prepare and post trust fund or corporate cash account journal entries as necessary.
• Participate in bank product change discussions with bank and accounting personnel and change reconciling processes to adapt accordingly.
• Calculate all trust account related fees monthly and report to finance for month end close.
• Request reimbursement of fees and other items from Finance to ensure trust accounts remain whole.
• Work closely with accounting team and bank personnel to research and resolve accounting discrepancies.
• Continuously improve and create processes to accurately and efficiently complete reconciliations.
• Adhere to accounting policies and procedures ensuring GAAP compliance.
• Recommend new procedures and features to enhance the workflow of the fund accounting processes.
• Prepare and investigate reconciling items for trade accounts receivable monthly reconciliations.
• Special projects as requested.

Role Competencies
• Four-year degree in accounting, finance or business required.
• Minimum of 4 years related accounting experience in bank reconciliation required.
• CPA preferred.
• Experience in bank reconciliations for large dollar and transaction volume accounts on a monthly basis.
• Liaison with external accounting firms or banking entities as required.
• Skilled in Microsoft Office with intermediate Excel skills.
• Independent worker with good decision making skills, which includes knowing when to seek expert assistance.
• Strong communication, analytical and organization skills.
• Ability to organize, prioritize and manage multiple projects at the same time.
• Experience with establishing and maintaining effective work relationships.
• Must possess and demonstrate a high degree of integrity.