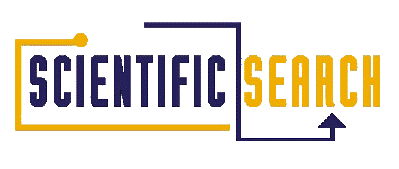 Senior Applications Engineer at Scientific Search
Apex, NC 27539
ERP Project Manager
 Overview:
The role of Project Manager ERP Support is to assist in the planning and execution of Infor LN CE ERP ongoing projects in North America This is a high visibility role that offers the ability to impact meaningful change across an organization and reshapes the company with each project.
Working closely with the Vice President of Global Applications, Business Unit Management and the ERP core team. The Project Manager ERP Support will assist in identifying and procuring resources for the project requirements like workforce, information, various agreements, statutory needs, and material or technology needed to accomplish project objectives. 
The Project Manager focuses on projects related to the integration of business processes, technology infrastructure, applications or services to meet identified business needs. The program is tightly couple with Infor CloudSuite Industrial and other Infor products like CPQ, Factory Track, Ming.le.
Responsibilities
Manage project integration, scope, time, cost, quality, human resources, communications, risk, procurement, and stakeholders. Develop best practices and tools for project execution and management. Plan, schedule, track and communicate project timelines and milestones using appropriate tools.
Become an expert in the Infor ecosystem particularly Infor LN to drive innovation and manage process excellence as well as offer solutions to problems.
Operationally
Direct project development from beginning to end including dependencies and critical path.
Assist in the development of full-scale project plans and associated communications documents.
Delegate tasks and responsibilities to appropriate personnel.
Develop and deliver progress reports, proposals, requirements documentation, and presentations.
Education
Bachelors in Business Administration or Computer Sciences
 Additional
Travel 10% – 25% but can scale up and at times and will encompass both domestic and international travel.
Disciplined work ethic, detail oriented, extremely well organized, exceptional documentation, and precise
Team player able to work across cultures and functions seamlessly
Strong written and verbal communications skills, and the ability to effectively communicate with those at various organizational levels.
Ability to drive operational excellence through process and system change
Experience at working both independently and in a team-oriented, collaborative environment is essential.
Ability to bring project to successful completion through political sensitivity.
Strong written and oral communication skills.
Client offers a competitive salary package that is dependent on qualifications and experience as well as a strong benefit package, plus participation in a companywide bonus plan. For immediate consideration and faster response please forward current resume to: sb@scientificsearch.com Please include job title in subject line. Please note that all candidates applying must be a US Citizen or Permanent Resident. Client will NOT sponsor.