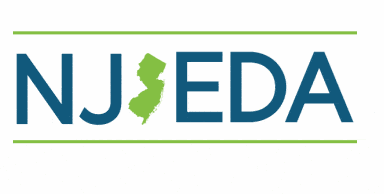 Senior Accountant at New Jersey Economic Development Authority
Trenton, NJ 08695

New Jersey Economic Development Authority

Equal Opportunity Employer

Job ID 2022-1785

Location
US-NJ-Trenton



Overview:


Job Summary

Prepares accurate and timely financial statements and reports, with a focus on Windport and Real Estate Development Programs, which allow EDA program directors and external stakeholders to understand the financial health of the EDA.

$76,206 - $84,673


Responsibilities:
Essential Duties and Responsibilities


Accounts for activity related to the Authority's Wind Port and Wind Institute initiatives and provides backup for Real Estate Development Program activity.
Handles special projects as required, interpreting new accounting pronouncements and making recommendations on impact to financial statements and reporting.
Processes cash receipts and reconciles to supporting documentation. Processes cash disbursements to include verification that all required documentation and authorizations have been received. Compiles and analyzes information and other financial information in order to record journal entries to the General Ledger accounts.
Maintains current account analysis and reconciliations to ensure accurate financial statements, the safeguarding of assets, and effective audit trail. Prepares accurate and timely financial statements (balance sheet, net earnings, cash flows) and related footnote information, which includes drafting of footnotes as needed.
Prepares schedules and submits information to the auditors for year-end audit.
Reviews leases, contracts, agreements, resolutions, board minutes, program funds usage restrictions, trust indentures, appropriations, grants, legislations, etc. to ensure administrative and accounting compliance. Monitors outstanding commitments and obligations.
Generates monthly financial statements in backup capacity.
Responds to inquiries and ad hoc requests from program and executive personnel.
Promotes teamwork and communication to encourage an interactive, cooperative, collaborative and customer focused work environment among division, EDA staff and external customers.
Must complete annual and semiannual self-assessment as required.
Performs other duties and special projects, as assigned.
Qualifications:
Required Skills and Abilities
Must possess basic understanding of GAAP; ability to research technical issues in GASB pronouncements and report findings
Knowledge of fixed asset and lease accounting
Ability to prioritize workload, must be highly organized, detail-oriented, handle various tasks simultaneously and work independently within limited time constraints with little or no supervision
Ability to communicate effectively both verbally and in writing; proficient in grammar, spelling and editing; and foster communications with business professionals and EDA staff
Able to interact with other departments to convey and solicit financial information
Must be able to maintain confidentiality and deal effectively and diplomatically with business professionals and EDA staff
Demonstrates respectful behavior and promotes teamwork and communication to encourage an interactive, cooperative, collaborative and customer focused work environment among division, EDA staff and external customers
Advanced proficiency in Microsoft Office Suite, Dynamics GP (Great Plains), and PC based accounting and reporting systems and the ability to learn new software packages


Required Qualifications

Education and Experience Requirements

Bachelor's Degree with emphasis in accounting or finance and/or equivalent professional experience
Minimum seven years of related work experience in general private, public and government accounting/auditing


Advanced degree or industry specific certification may be substituted for 1 year of experience

Physical Demands

Minimal
Ability to work outside normal business hours, as needed


Travel

As necessary to events, meetings, businesses, etc.


Certificates and Licenses Required

License: Staff are required to possess a valid driver's license valid in New Jersey only if the operation of a vehicle, rather than employee mobility, is necessary to perform the essentials duties of the position


Note

The examples of work for this title are for illustrative purposes only. A particular position using this title may not perform all duties listed in this job description. Conversely, all duties performed on the job may not be listed. This job description is intended to convey information essential to understanding the scope, general nature and level of work performed by job holders within this job. This job description is not intended to be an exhaustive list of qualifications, skills, efforts, duties, responsibilities or working conditions associated with the position.

Your employment at NJEDA is voluntary and subject to termination by you or NJEDA at will, with or without cause, or with or without notice, at any time. Nothing in this job description shall be interpreted to conflict, eliminate or modify the employment-at-will status of NJEDA employees.

This position is considered exempt and is excluded from minimum wage, overtime regulations, and other rights and protections afforded nonexempt workers under the FLSA.

NJEDA reserves the right to amend/revise this job description as necessary to meet current and changing business needs.

Equal Opportunity Employer

Position Requirements

Foreign degrees/transcripts must be evaluated by a reputable evaluation service at your own expense and must be submitted prior to a start date. If this cannot be provided within 21 days of an offer the offer will be rescinded.
Must comply with the "New Jersey First Act" which requires employees hired after September 1, 2011 to reside in New Jersey. Non-New Jersey resident employees must relocate to New Jersey within one year of their date of hire and provide proof of residency to Human Resources.


Must complete an Outside Activity Questionnaire (disclosure of outside office or employment) on an annual basis.

PI178271324
Apply Here