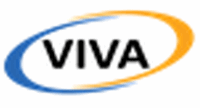 AWS Cloud Engineer at Viva USA Inc.
Title: AWS Cloud Engineer

Mandatory skills:
AWS system, IaC, AWS Cloud server migration, AWS CloudFormation,
production infrastructures, delivery Code Pipelines,
Windows, Mac OS, Windows remote desktop,
AWS build, configuration, operational support,
AWS technologies, CloudFormation, CodePipeline, SecurityHub, CloudTrail, IaC templates
Description:
Client computing requirements: Client-side computer equipment is not provided by ASRS; candidate must possess a modern Windows or Mac OS and reliable, high-speed Internet connection that supports an Windows remote desktop protocol session (terminal services) on his/her start date.
Key Skills:
5+ years of hands-on AWS build, configuration, and ongoing operational support experience. Relevant AWS technologies include CloudFormation, CodePipeline, SecurityHub, CloudTrail, IaC templates and stacks, MGN, IAM, VPC, EC2, S3, Security Groups, KMS. Both Windows and Linux administration skills preferred.
Responsibilities:
• Be a hands-on, self-starting, results-driven AWS system engineer with an emphasis on IaC and on-prem to AWS Cloud server migration projects!
• Manage multiple development, test, and production infrastructures using AWS CloudFormation within strict delivery Code Pipelines (configuring AWS with the GUI is prohibited).
• Design, build and operate our cloud architecture to achieve business, security, and compliance objectives.
• Provide input and advice on cost optimization efforts for our cloud computing environment.
• Participate on daily project activities including planning and design collaboration, daily stand-ups, working with vendors and other typical team-oriented interactions.
• Work cross-functionally with infrastructure, application and security engineers to assure quality, availability and performance.
Note :
Remote
VIVA USA is an equal opportunity employer and is committed to maintaining a professional working environment that is free from discrimination and unlawful harassment. The Management, contractors, and staff of VIVA USA shall respect others without regard to race, sex, religion, age, color, creed, national or ethnic origin, physical, mental or sensory disability, marital status, sexual orientation, or status as a Vietnam-era, recently separated veteran, Active war time or campaign badge veteran, Armed forces service medal veteran, or disabled veteran. Please contact us at for any complaints, comments and suggestions.

Contact Details :
Account co-ordinator: Rajkamal Krishnamoorthy, Phone No : 847-461-3635, Email: staffing10@viva-it.com
VIVA USA INC.
3601 Algonquin Road, Suite 425
Rolling Meadows, IL 60008
| http://www.viva-it.com