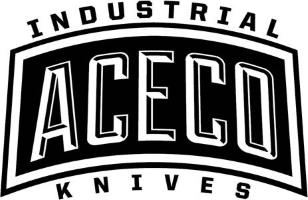 Sales Support Representative at AceCo Industrial Knives
BOISE, ID 83716
Description
AceCo Industrial Knives is looking for someone to join our sales team. You'll work both on your own and with team members to process orders, provide customer service, and pursue leads to help grow AceCo's sales in the food processing industry.
Process customer orders in an organized, timely manner.
Deliver excellent customer service by tracking open orders, answering inquiries, and resolving issues related to orders, deliveries, account status, etc.
Generate quotes for existing and potential customers as requested by the sales team.
Enter and manage information in AceCo's ERP system (Epicor Kinetic) related to customer accounts, parts/inventory, and pricing to support and improve sales and manufacturing efforts.
Provide assistance to the sales, manufacturing, and management teams as needed to ensure accurate, on-time delivery of customer orders.
Qualifications
A high school diploma is required.
A bachelor's or associate's degree in general business, marketing, or a related field is preferred. Experience in a role similar to this position will be considered.
Ability to organize, prioritize, and multitask to complete tasks and meet deadlines with limited instruction or supervision
Strong interpersonal skills to work effectively in with customers and as part of the AceCo team
Diagnose and solve problems for customers related to orders, shipments, and invoices
Communicate effectively – in writing and verbally – with both customers and team members to complete tasks and solve problems
Possess strong computer skills, including

Proficiency using Microsoft Word, Excel, and Outlook to efficiently fulfill job requirements
General working knowledge of a commercial ERP software (Epicor preferred)
Candidates who would be interested in the position for Part Time employment will be considered, based on qualifications and experience.
Job Location: On-site
Compensation and Benefits
Salary
Health Insurance
Dental Insurance
401k
Paid Time Off
Bonus
45,000 - 52,000 /year
Health Insurance, Dental Insurance, 401k w/ match, Paid Time Off, Bonus