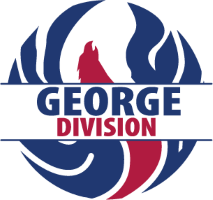 Sales Representative at Health First Advisors
ORLANDO, FL 32801
Compensation:
1st Year Income Potential $65K+ (Top Agents $90K+)
2nd Year Income Potential $100K+ (Top Agents $150K+)
Plus BONUS and RESIDUAL Income
Agent Duties:
First, we educate. We help out clients understand how health insurance impacts not only their health care but also their bottom line.
Second, we are advisors. Every client has a unique set of circumstances. We work alongside our clients to allow them to build insurance packages tailored to their individual or family needs.
Benefits:
Weekly Direct Deposits
Monthly & Quarterly Performance Bonuses
$26 Million Yearly Bonus Program
Residual Income (Future Income from Long-Term Clients)
Unlimited Free Real-Time Warm Leads
Extensive Training (Field Training & In Classroom)
Exceptional Product Portfolio (Numerous Product Lines)
National Sales Awards Trips (Exotic Locations)
Career Advancement Based on Merit
Your only regret will be … not starting sooner... Apply Now!
50 Awards For Business Excellence in Just 9 Years!!!
Nowhere else in America will you find a better opportunity to enjoy personal satisfaction and professional achievement... because nowhere else in America will you find a company that is more committed to your success. You will work directly with Americas self-employed, small business owners and individuals to help them access a product suite of affordable benefits and business services. As demands for our products continue to increase, you will advise clients on a portfolio of solutions that best fits their individual needs and budget... in one seamless package. We provide service that is fast, fair, and caring. Because the only thing better than delivering a superior product, is seeing the difference it makes in the lives of our customers.
45,000 - 150,000 /year
Performance Bonuses