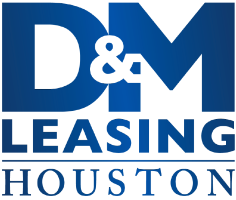 Sales Representative at D&M Leasing Houston
Houston, TX 77027
Sales Representative

Thank you for your resume and interest in our Sales and Finance Position with D&M Leasing, the largest, highest rated vehicle leasing company in the nation! Our award-winning company continues to grow in Houston because of our unique approach to the marketplace.
Over the last 45 years we have changed the automotive industry—clients lease or purchase any brand, make or model with everything handled over the phone and online, and delivered to their home or office.
Key areas of Sales Career with us:
We are not a car dealership— we are a financial company offering automotive leasing and purchase options and we find the best new or used vehicle for our clients, take care of everything electronically and by phone including delivery of the vehicle.
Needs based sales process— you are selling on the phone as an advisor to potential clients in our professional office environment.
No cold calling — you will contact qualified leads that are generated from our ongoing advertising and social media campaigns.
Training — our training is a mix of Zoom and in person multiple times weekly and will give you the tools to be successful and enjoy a rewarding sales career.
Commission and performance bonuswith earnings of $100k plus.
You would be a full-time employee and we pay weekly.
We offer comprehensive benefits and matching 401k.
Apply now--we hire to attitude and ability, we train for skill. 
100,000 - 250,000 /year
Commission and Bonus