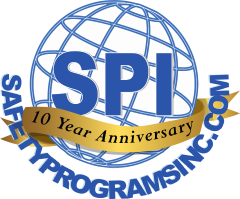 Sales Representative at Safety Programs Inc
CARPENTERSVILLE, IL 60110
Nationally growing company with a welcoming team environment. Great work-life balance and a company who takes care of their staff!
Looking for a driven, smart and talented Sales Professional, to join a great company with a fun and competitive atmosphere!!
We just doubled our territory and need your skills in our offices!!
Monday through Thursday - 8:00 a.m. to 5:00 p.m.
Friday 8:00 a.m. to 3:00 p.m.
No Weekend Work
Responsibilities:
Create a positive experience with new customers to ensure return business and obtain lasting relations
Present our company products and services in a positive interaction with new and existing clients
Promptly resolve customer inquiries and complaints
Data entry and record keeping of clients' information and sales
Meet and exceed daily/weekly/quarterly goals
Update existing clients of any new developments with the company
Qualifications:
Demonstrate strong interpersonal skills
Communicate with clients clearly and efficiently
Strong negotiation skills
Ability to handle time management while multitasking
Works well independently as well as within a team environment
Previous experience in client relations and/or customer service
Knowledge/Use of CRM platforms