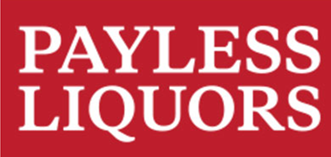 Retail Associates at Payless Liquors, Inc.
Indianapolis, IN 46260
RETAIL ASSOCIATE
Payless pays a competitive wage, monthly bonuses and affordable benefits to those who can work 20 hours or more per week.
We have openings for Retail Associate(s). We are seeking part-time and full-time employees.
We have openings at the following stores for full-time & part-time, days, nights & weekend shifts.
1317 W. 86th Street (near Ditch Rd)
Payless Liquors is currently hiring Sales Associates. You will process transactions, answer questions, and ensure customers leave feeling positive about their visit. While both part-time and full-time positions generally focus on being a cashier, you may also be assigned roles as merchandiser, stock associate or other. You will report directly to the Store Manager.
Responsibilities
Welcome customers by greeting them and offering assistance.
Balance a register drawer, handle cash, checks, credit cards, gift cards and more.
Verify customer identification and age requirements.
Maintains scheduling commitments.
Has reliable transportation.
Assist with stocking and maintaining inventory levels; communicate any inventory issues/concerns to Management.
Maintain store safety and cleanliness standards.
Additional duties as needed.
Qualifications
Must be 21 years of age or older.
Must be able to prove citizenship. (Have valid IDs)
Must be able to obtain an Alcoholic Beverage Employee Permit & pass SafeServ training. (No recent DUIs)
Must be able to work a flexible schedule as business requires, including nights, weekends and holidays.
High integrity with a great attendance record
Strong interpersonal skills with a positive and engaging attitude
Must be able to lift and move 30 lbs without assistance.
12 - 13 /hour
Monthly Bonuses, Benefits