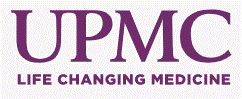 Radiation Therapist at UPMC
Harrisburg, PA 17109
Job Title: Radiation Therapist
Shift: Full-Time
Summary of Department/Service Line: UPMC Hillman Cancer Center provides the highest level of clinical care to more than 140,000 people each year throughout Pennsylvania, western New York, Ohio, and in Ireland and Italy.
We offer the latest advances in cancer prevention, detection, diagnosis, and treatment. UPMC's focus includes treating acute and chronic illness and delivering first class preventive care to the community. That's why in everything we do, our goal is to meet or exceed the expectations of our patients and their families. As a leading employer in the region, UPMC strives to attract and retain talented, compassionate people who share this same vision. There are many benefits to becoming an employee at UPMC:
Collaborative work environment
Competitive wages and benefits
UPMC Total Rewards
Job Summary:
Under the direction of a radiation oncologist, the Radiation Therapist delivers radiation treatments to patients as prescribed by the Radiation Oncologist and obtains localization images according to planned treatment delivery. The Radiation Therapist assists physician or nurse in the administration of contrast agents used during treatment localization. Performs measurements for use during treatment calculation. Collects and documents data acquired during the simulation procedure. The Radiation Therapist accurately inputs treatment-related data into the verify-and-record system.
Responsibilities:
The Radiation Therapist assists in the orientation and supervision of students during clinical rotations. Assists the Chief Therapist in evaluation of student performance. Uses effective communication techniques and interpersonal skills to provide explanations for treatment-related procedures. Observes patients for expected and unexpected reactions to treatments and communicates this to appropriate staff members. Reinforces patient education/side effect management information and indicates non-compliance to medical/nursing staff. The Radiation Therapist maintains a safe, orderly treatment room. Under the direction of the Radiation Oncology Manager provides On Call coverage as needed. Has a good understanding of information systems and is fluent in all computer applications necessary to perform their job. Assists at other UPMC Radiation Oncology locations if the need arises.
The Radiation Therapist participates in regulatory compliance activities and maintains continuous departmental readiness for inspections and surveys. Follows all radiation safety standards. Wears radiation monitoring badge and I.D. badge at all times. Remains HIPAA compliant at all times. Completes clinical competencies annually as required. Communicates any equipment issues to the appropriate site leadership.
Performs treatment, simulation, fabrication of immobilization devices and shielding, radiosurgery, and brachytherapy procedures when applicable, according to written prescription and treatment plan. Performs measurements for use during treatment calculation. Collects and documents data acquired during the simulation procedure and accurately inputs treatment-related data. Provides safety in patient care through the consistent practice of departmental procedures for treatment administration. Recognizes deviation from prescribed treatment delivery and reports all deviations to the Chief Therapist / Physicist. Assures the quality of treatment delivery through the complete and accurate documentation of treatment records. Assures the quality and consistency of treatment portal placement by taking portal images according to departmental procedures. Explains treatment procedures to patient and/or family. Responds effectively to patient concerns and refers medical questions to appropriate personnel. Under the direction of a radiation oncologist, takes localization images according to planned treatment delivery. Assists physician or nurse in the administration of contrast agents used during treatment localization.
Participates in training programs required to maintain ARRT Certification. Performs in accordance with system wide competencies / behaviors.
Participates in accurate and complete charge capture activities. Notifies appropriate site leadership of supply needs. Maintains travel expenses according to policy. Uses all UPMC Cancer Centers resources effectively.
Prioritizes patient safety. Performs and documents daily and weekly QA activity for assigned equipment. Documents findings outside the range established by Physics. Notifies the Chief Therapist immediately of findings outside the normal range of operations. Participates in programs to measure and improve the quality of care within the Department, such as Press Ganey, Quality Improvement Measures, Chart Rounding, and Department Meetings. Works collaboratively with the Radiation Oncologist, Manager, and all team members to maintain high standards for quality service.
Minimum Requirements:
Completion of a formal radiation therapy technology program in a JRCERT-accredited institution.
Key Words:
Radiation Therapist, Therapeutic Radiographer, Radiography Therapist, Clinical Radiation Therapist, Radiation Oncologist


About UPMC Central Pa.
UPMC Central Pa. is a nationally recognized leader in providing high-quality, patient-centered health care services in central Pennsylvania and surrounding rural communities. The not-for-profit system cares for more than 1.2 million area residents yearly, providing life-saving emergency care, essential primary care and leading-edge diagnostic services. The UPMC Central Pa. health system includes seven acute care hospitals with 1,161 licensed beds, over 160 outpatient clinics and ancillary facilities, more than 2,900 physicians and allied health professionals, and approximately 11,000 employees. It is a health care hub serving Dauphin, Cumberland, Perry, York, Lancaster, Lebanon, Juniata, Franklin, Adams and parts of Snyder counties.
About South Central Pennsylvania
Features both rural and suburban living and boasts an abundance of sports, arts, cultural events and entertainment. Close to historically significant areas such as Gettysburg and world-famous Hershey Park and Hershey's Chocolate World.
Offers top-rated public schools, blue-ribbon private schools, and some of Pennsylvania's top colleges and universities.
Area school districts are consistently ranked in the top 20% of Pennsylvania.
With affordable homes—a composite cost of living index of 99.7, compared to 101.2 in Philadelphia—it's a great place to grow a career and family.
Listed among Forbes.com "America's Most Livable Cities," and ranked in U.S. News & World Report's "Best Cities to Live" in 2017, we are a 2–3 hour drive away from New York City, Philadelphia, Pittsburgh, Baltimore and Washington, D.C.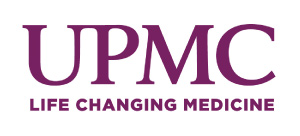 Apply Here:
https://www.click2apply.net/2V5ZVJie7mPwPUgZfREOa
PI188380255