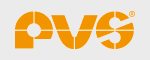 Quality Technician at PVS Plastics Technology Corporation
Huber Heights, OH 45424
WELCOME TO PVS PLASTICS TECHNOLOGY
In a world where electric motors are the global future, PVS Plastics Technology is a leading pioneer. Its worldwide employees provide the highest quality and technical innovation of overmolding of stators and rotors as well as the production of precision fan wheels, making us a top supplier of many manufacturers in several industries.
To build upon our success, we are looking for a
Quality Technician
2nd and 3rd shift
JOB DESCRIPTION:
Maintain and review of quality 
Support production and outgoing products to ensure customer satisfaction
In-process serial inspection
Process inspection auditing
Layered audits and internal audits against IATF 16949 standard
Document control
Sampling measurements
Cpk measurements
Identify and troubleshoot problems
Implementing and control of deviation requests
Updating PPAP and other related documents
JOB REQUIREMENTS:
High school education or equivalent is required. 
Profound strong technical background
Internal Auditor Training for IATF 16949
Training and hands on experience in SPC, metrology and PPAP
At least 3 years of previous work experience in quality control or other related fields
Strong attention to detail
Natural networker 
Capable of teamwork
SALARY
BENEFITS:
Health, dental, and vision insurance
Short-term disability and life insurance
401-K
Pro-rated vacation in year of hire
We are an equal opportunity employer.
CONTACT:
If you are interested in this opportunity, we should get to know each other. Please send your application to jobs@pvs-plastics.net, stating your salary expectations and your earliest possible starting date.
We are looking forward to meeting you!