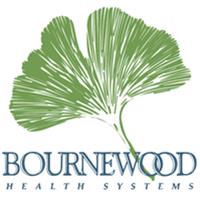 Psychiatric Nurse Practitioner at Bournewood Health Systems
Brookline, MA 02467
Psychiatric Nurse Practitioner
Sign on Bonus

Description: The Psychiatric Nurse Practitioner will work with professional and clinical staff to provide clinical guidance to inpatients or partial hospital patients and the multidisciplinary treatment team.
Essential Functions:
Practices the specialty of psychiatry within the scope of privileges in treating inpatients or partial hospital patients.
Works collaboratively with other Psychiatric Nurse Practitioners, physicians, and clinical staff.
Interacts cooperatively with managed care companies.
Attends regularly scheduled medical staff meetings and committees.
Participates in teaching nurse practitioner students, medical students, and residents.
About Us
Bournewood Health Systems is a behavioral health organization with a main campus in Brookline, MA and various satellite sites in Woburn, Lowell, and Dedham. We are dedicated to providing quality, evidence-based and person-centered treatment for people with mental health and substance use conditions in a safe and respectful environment in partnership with the individuals and families we serve, focusing on support, hope and recovery. We are committed to a philosophy and an environment of care in which we treat people with dignity, respect, and mutuality; protect their rights; provide the best care possible; support them in returning to their natural communities; and include patients and families as partners in their treatment. We stand firmly for providing a safe and therapeutic environment for patients, families, and staff. All Bournewood employees are continuously trained in this philosophy. All candidates must be able and willing to promote the values of trauma-informed and patient-centered care.
Openings: 2 full-time
Location: Brookline, MA
Minimum Qualifications: Graduate of an accredited school of nursing with an NP degree, currently licensed in the Commonwealth of Massachusetts. Exhibits proper certificates of malpractice insurance, Federal and State DEA and Mass Board of Registration in Medicine licensing, and successfully completes all appointment credentialing