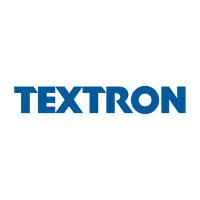 Propulsion Systems Engineer - Bell Textron Inc.
Fort Worth, TX
JOB DUTIES:
We are pioneers. We were the first to break the sound barrier and to design the first functional jetpack.  We were aboard NASA's first lunar mission and brought advanced tiltrotor systems to market. Today, we are defining the future of on-demand mobility. At Bell, we are proud to work for an iconic company with superb talent, rapidly creating novel and coveted vertical lift experiences. 
Propulsion Systems Engineer:
Bell is seeking a team-oriented Propulsion Systems Engineer to join Bell's 360 Invictus FARA (Future Attack Reconnaissance Aircraft) team.  The individual will support the design, development, qualification, and flight test of the FARA aircraft.  This position will be part of a diverse team of engineers designing and analyzing propulsion systems, including gas turbine engines, FADECs, inlets, exhausts, heat exchangers, blowers, and fire protection systems. This position is located at Bell's Ft. Worth headquarters facility.
Position Responsibilities:
Design, analysis, and integration of propulsion systems throughout the product design lifecycle including trade studies, conceptual design, preliminary design, detail design, engineering release, technical reviews, procurement/manufacturing, assembly, and ground/flight testing.

Directing design and integration activities with engine and engine systems suppliers, coordinating suppliers' deliverables and schedules, and reporting status.

Development of system and software integration, requirements management, systems specifications, interface management, system safety assessment, validation and verification testing in systems integration labs, aircraft flight test, and aircraft/system qualification and certification.

Directing supplier component qualification including development of qualification test requirements, test plans, test witnessing, data analysis, and reporting.

Responsible for development and coordination of system qualification and functional test plans and execution.

Responsible for preparing and presenting technical performance, cost, and schedule material for major design and requirements reviews to program management and engineering technical community

Responsible for determining appropriate corrective action concerning system performance and reliability arise from SIL testing, production quality issues, ground/flight testing, and customer feedback.
Education Requirements:
Bachelor's Degree in Engineering required.

Bachelor's Degree Mechanical Engineering or Aerospace Engineering is preferred. 

Bachelor's Degree in Electrical Engineering or Physics will be considered.

Master's Degree in the Engineering disciplines mentioned above is preferred.
Position Requirements:
Experience at all levels will be considered with a minimum of 2 years relevant experience.

Experience in air vehicle, integration, fabrication, assembly, test, certification / qualification, and supplier management are preferred.

Demonstrated experience managing aircraft suppliers during development phase of aircraft program is required.

Desired experience with some or all of the following:

Qualification to standards such as MIL-STD-810, MIL-STD-883, MIL-STD-461, MIL-STD-464, RTCA DO-178, RTCA DO-160 and RTCA DO-254

Creation of subsystem and component specifications, interface control documents, and test plans/procedures

Creation of system architecture and system schematics

1-D engine cycle analysis

1-D and 3-D analysis of aircraft bays

Desired Experience with Primary Development/Analysis Environments:

Familiarity with System Safety Assessments and Failure Hazard Analysis

Must be a proven self-starter requiring minimal supervision, with excellent foresight and problem-solving skills. 

Must be able to build and maintain effective relationships with customers, internal and external suppliers, as well as horizontal integrations across the other teams to complete design, analysis, and program tasks.

Must have strong analytical and problem-solving skills, including root cause determination and corrective action, and have the ability to work effectively within a team.
Experience with rotorcraft systems integration, development, and testing.

Familiarity with commercial and military qualification and certification of aircraft systems.

Excellent organizational, interpersonal, and communication skills (both verbal and written) are required.

#CJ
Textron Relocation Assistance policy is in effect / applies for this position for candidates who qualify
Our most cherished core value is to Lift Each Other up, creating a diverse and inclusive environment. As a member of our global workforce, you will collaborate with dedicated, enthusiastic teams where differences in experiences, backgrounds, and ideas combined with a strong passion for our products take us above and beyond flight.
Source : Bell Textron Inc.