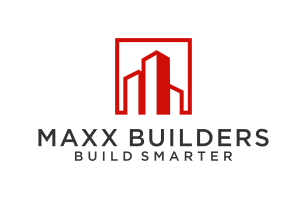 Project Manager - Commercial Construction at Maxx Builders & Designers, Inc.
STAFFORD, TX 77477
About Us
Maxx Builders is a commercial construction design | build contractor that has been in business for over 20 years. We have a strong client base as well as new clients in and around the Texas region. We are known by owners, architects, and engineers as a contractor that can be trusted to deliver quality on time and on budget. Our specialties include Hotel, C-Stores, Gas Stations, Shopping Centers, Apartment Buildings, Office Buildings, Warehouses, Restaurants, Banks, etc.
Job Summary
Maxx Builders has an immediate opening for a Commercial Construction Project Manager in Houston, TX. The Project Manager is responsible for managing the schedule, budget, quality, safety, and relationships of a construction project in partnership with the Superintendent. This position plans and coordinates all aspects of the construction process to effectively manage the risk at hand. This includes managing subcontractors, contract negotiations, client expectations, dispute resolution, estimating/pricing, material procurement, and schedule production.
Responsibilities and Duties
Oversees a construction project by planning, scheduling and coordinating all phases of the project.
Coordinates the various stakeholders of the project including but not limited to subcontractors, owner, field, design team, vendors, etc.
Disseminates change requests to subcontractors for pricing and schedule input. Gathers and evaluates subcontractor pricing to confirm accuracy.
Leads various meetings such as monthly project reviews, progress meetings and OAC (Owner Architect) meetings.
Completes monthly subcontractor and owner pay application process.
Prepares project schedule with the Project Superintendent. Gathers input from project team and utilizes Lean principles as appropriate. Develops and updates project schedule for both preconstruction and construction activities. Manages materials, labor and procurement logs to ensure appropriate resources are available to meet the project schedule.
Identifies potential schedule impacts including scope, weather, manpower and changes, and facilitates mitigation plans for these impacts.
Provides a variety of regular reporting and analysis to project team(s) to communicate overall project status and profitability on Procore.
Prepares monthly cost and margin forecast with input from superintendent and reviews with the project team. Participates in the development of the project budget. Regularly reviews costs relative to the budget and highlights discrepancies to enable improved financial performance.
Leads overall project closeout process using best practice standards, tools and processes such as the close-out punch list, financials, sub contracts, warranties, etc.
Ensures that all terms and specifications in the contract are being met; inspects work in progress at frequent intervals to ensure that work put in place is in accordance with the plans and specifications; works with the superintendent to ensure that uniformly high standards of quality are established and maintained throughout the project; documents construction problems/deficiencies encountered for future reference
Approves all subcontractor work for partial and/or full payment, approving and coding invoices and signing pay requests; ensures that all close-out documentation and punch list items are satisfactorily resolved before authorizing final release of retainage; monitors subcontractors and vendors for adherence to performance and payment obligations under the agreement and makes timely notifications to Risk Management or the surety as required
Together with the superintendent, ensures compliance with all federal, state and municipal laws, ordinances and building codes related to construction, including company policies and procedures dealing with employment, compensation, health, safety, labor/management relations, etc.; takes corrective action as necessary to ensure compliance, reducing company exposure to litigation and/or fines
In regards to safety, establishes the requirements and expectations for the project; reviews the safety manual and procedures with the project team; establishes the requirements for safety inspections.
Manages the submittal schedule setup. Coordinates priorities with the team; reviews and approves all shop drawings and samples prior to submittal to architects or engineers.
Qualifications and Skills
Bachelor's Degree in Building Science, Construction Management, Civil Engineering or related field required
5-8 years of experience in large, complex facility construction and on-site experience in the management of new construction and the renovation of existing assets required. Mixed-use and/or Office construction experience preferred
Detailed knowledge of the construction process, budgeting, accounting, and procurement in order to manage a construction project - required
Highly skilled in utilizing Microsoft Projects, Procore, Planswift
A dynamic leader with exceptional organization and communication skills (oral and written).
Maintain a Professional Attitude and Demeanor at All Times