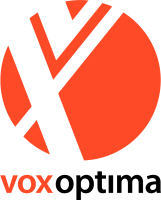 Project Management Specialist at Vox Optima, LLC
Stafford, VA
Project Management Specialist

Locations: Stafford, VA (hybrid positions)

Clearance: Secret

Years of Experience: 1+

Degree: BA/BS in Business, Management, Marketing, IT related fields, Communications or related field; or 6+ years of additional relevant experience

We need motivated candidates with experience in project and program management to support a US Navy IT contract. The candidates will support program management for command activities and programs with a strong focus on Agile systems and Project Management principles. The successful candidate will:
Support the Program Managers, Deputy Program Managers, and team with monitoring performance and progress against plans, baselines, and requirements as well as assist in the identification and resolution of issues impacting program/project cost, schedule, and performance.
Support coordination and execution of project and program budget, costing, acquisition, and contract inputs and assists in program/project prioritization
Develop products for internal and external Program Management Reviews (PMRs) and briefings and assists with program management briefing material creation and editing.
Support senior leadership with action item tracking, meeting minutes and briefings, spreadsheet development and analysis, and other duties as assigned.
The ideal candidate will have the following skills:


A basic understanding of project management, with a desire to understand the project management cycle.
Understanding of IT concepts including networking and Agile principles, and the desire to build those skills further.
Ability to learn and apply technical concepts to assigned duties.
Analytical, critical thinking, and data mining skills.
Ability to write and edit presentations, white papers and other documents.
Ability to work independently and as a team member, with a variety of personnel from junior to senior levels.
Proficient in Microsoft applications such as Word, Excel, PowerPoint, and Outlook.
An interest in acquiring a Project Management Professional (PMP) certification is a plus.
Vox Optima offers three weeks of paid time off per year in addition to 11 paid holidays. We pay 100% of employee health insurance premiums and 50% of family premiums. We also offer a 50% match to our 401k - fully vested!
This is a hybrid position, with potential in office requirements based on the current health metrics.