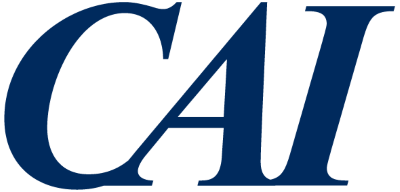 Product Support Specialist at Computer Aid Inc
Job Purpose
We are looking for a Product Support Specialist to provide 1st level technical support to users in an efficient and accurate manner.  The Product Support Specialist will be expected to resolve moderately complex issues, specifically troubleshooting in the areas of product functionality, data, calculation, and integration issues.  They will also support a dynamic team environment by collaborating with other departments, team, and workgroup members, contributing time, effort, and ideas.
Duties and Responsibilities
Communicates customers' needs and requirements.

Drives positive results in Customer Experience through timely response and positive interaction.

Demonstrates self-direction in meeting targets for performance metrics to achieve daily work goals.

Facilitates resolution of customer issues by logging and verifying issues, collaborates with appropriate resources to identify the root cause.

Provides consistent communication to work lead and customer to effectively manage expectations.

Act as a business liaison between Vertex and the client balancing the needs of both the client and our business in a way that drives a mutually agreed upon outcome

Engages key resources within the work center to ensure timely resolution.

Works on internal projects and teams

Other duties as assigned.
Qualifications
Experience/Education - Required
1-3 years' experience as Application Support Specialist (or similar)

1+ years' working experience with tax concepts and applications

Degree in Information Systems or Computer Science (Preferred) or equivalent experience

Applicable certifications a plus
Technical Skills - Required
Possesses working knowledge of product functional issues, low level technical issues, and the application of corporate tax concepts within the context of the supported application(s).

Possesses working knowledge of computer terms, languages, database concepts, Oracle, SQL Server, etc.

Intermediate knowledge of platforms, operating systems, and web authoring tools.

Familiarity with common ERP vendor systems and concepts.

Knowledge in the use of common support tools and practices, specifically ITIL, Footprints, tax applications, etc.

Knowledge of UNIX/Linux

Ability to confidently make quick decisions and use independent judgment to resolve technical customer issues.

Possesses awareness of sensitivity regarding internal and external proprietary information and can distribute information appropriately.

Proven customer support experience with assessing, routing, and addressing customer inquiries.

Can effectively manage stress with the proven ability to handle difficult customer situations while remaining positive and customer focused.

Can quickly review information requests from inside and outside the support work center and makes informed decisions regarding what information to share and when to refer unresolved requests to appropriate next level for assistance

Ability to use good judgement in all actions with regard to internal and external communications that could impact the Client brand and/or the customer

Ability to make timely and appropriate decisions on escalations; and provide timely statuses to customer and key stakeholders as appropriate to the situation

Strong writing and verbal skills; speaks effectively, using conventions proper to the situation

Ability to employ a professional approach with others, using all appropriate tools of communication; uses consideration and tact when offering opinions.

Knowledge of environmental variables and compilation commands.

Ability to adjust communication style and delivery based on the audience.

Ability to work independently on tasks for customers.

Ability to work within the direction and expectations of the Customer Support Work Center.
Work Environment & Physical Requirements
Spends the majority of the day in a stationary position operating a computer and communicating over the phone

Controlled climate office environment which would include own desk/cubicle space.
Computer Aid, Inc. (CAI) is an innovative solutions company managing engagements with numerous Fortune 1000 companies and government agencies. CAI is headquartered in Allentown, Pennsylvania with a staff of over 4,200 professionals working at locations around the world in a variety of industries. Our services leverage technology to provide outstanding customer experiences that generate new value for our clients, our employees, and our greater communities.  CAI is building a culture of continued learning, support, and personal development in a collegial environment. We also strive to make a positive impact on our surrounding communities through various outreach programs. We make a positive difference for our associates and the communities in which we serve.  Our mission: Provide industry-leading services and an incredible workplace for our associates, while making an impact on our communities. For more information on our professionals, services, and industries we support, please see our website www.cai.io.  EEO Statement: It is the policy of Computer Aid, Inc.(CAI) not to discriminate against any employee or applicant for employment because of race, color, religion, sex, sexual orientation, gender identity, national origin, age, marital status, genetic information, disability or because he or she is a protected veteran. It is also the policy of CAI to take affirmative action to employ and to advance in employment, all persons regardless of race, color, religion, sex, sexual orientation, gender identity, national origin, age, marital status, genetic information, disability or protected veteran status, and to base all employment decisions only on valid job requirements. This policy shall apply to all employment actions, including but not limited to recruitment, hiring, upgrading, promotion, transfer, demotion, layoff, recall, termination, rates of pay or other forms of compensation and selection for training, including apprenticeship, at all levels of employment.  Employees and applicants of CAI will not be subject to harassment on the basis of race, color, religion, sex, sexual orientation, gender identity, national origin, age, marital status, genetic information, disability or because he or she is a protected veteran. Additionally, retaliation, including intimidation, threats, or coercion, because an employee or applicant has objected to discrimination, engaged or may engage in filing a complaint, assisted in a review, investigation, or hearing or have otherwise sought to obtain their legal rights under any Federal, State, or local EEO law is prohibited.
Reasonable Accommodation Statement: If you require a reasonable accommodation in completing this application, interviewing, completing any pre-employment testing, or otherwise participating in the employment selection process, please direct your inquiries to application.accommodations@cai.io or (888) 824 – 8111.  This email is only intended for candidates who need an accommodation or assistance completing the application or interview process and will not be reviewed by CAI's talent acquisition team.  All interested applicants who do not need an accommodation or assistance completing the application must apply on CAI's career portal for consideration  https://www.cai.io/careers/career-portal/