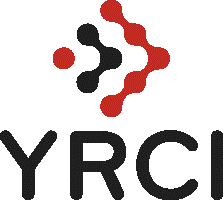 Processing Specialist at YRCI
Fairfax, VA 22033
In joining this project you will be a part of an OPF Project team of approximately 25 personnel with the ultimate goal of auditing and preparing approximately 6,200 OPFs for scanning to eventually convert the OPFs into the eOPF Program.  The team will be comprised of personnel with different areas of Federal HR expertise in Staffing, Benefits, and Personnel/Payroll Processing.  Each team member's expertise will be specifically leveraged within the process of this OPF project to ensure efficient and successful completion.  The majority of the OPFs are located on the client site in Arlington, VA while other OPFs are located at regional offices in Atlanta, Chicago, Dallas, Kansas City, New York, and San Francisco that the client will have shipped to Arlington, VA. 
The YRCI team will conduct an extensive review of all Client OPFs/eOPFs in compliance with the Office of Personnel Management's (OPM) and federally mandated HR employee record management regulations, as well as the Agency's guidance for maintaining OPFs/eOPFs and records.  This effort includes reviewing all requested OPFs/eOPFs on a schedule agreed upon by the Client and YRCI team as work progresses. The Team will provide the full range of quality control, documentation, uploading, indexing, audit, and review in the validation of Official Personnel Folders and other associated systems. Processing Specialist expertise is required to make this project a success in various capacities, including those listed below. 
The Collective Team Mission Includes:
Perform an extensive review of each client employee's Official Personnel Folder (OPF) and/or Electronic Official Personnel Folder (eOPF) to validation on documents/records, identification of incorrect and/or missing documents, calculation of Service Computation Dates (SCDs), verification of correct retirement coverage code, identification of Veterans' Preferences, and all associated personnel management actions required if the Agency planned and conducted a Reduction in Force (RIF).

Record assessments include reviews of Standard Form (SF) 50s and associated documents, resumes, service histories, types of appointments, tenure status, veterans' preference, civilian and military deposits/re-deposits, document reviews of benefits forms to include Federal Employees Health Benefits Program (FEHB), Federal Employees Group Life Insurance Program (FEGLI),client Life Insurance, Designation of Beneficiary documents, and other related personnel documents and/or records.

Provide weekly reports that track the number of OPF/eOPF folders reviewed and completed, discrepancies or corrections identified, and a list of forms purged from the OPFs.

Complete an OPF/eOPF Review checklist for each reviewed OPF/eOPF and sign off on its completion.

Purge/remove all documents not listed in the section H.7. of the SOW. Establish a separate folder, per OPF/eOPF that includes purged documents.

Follow the chain of custody established in checking out, reviewing and returning each OPF
Personnel/Payroll Processing Specialist Duties Include, But Are Not Limited To:
Serve as expert resources and authority on coding and processing personnel and payroll actions using CHRIS HR and National Finance Center (NFC).
Review all personnel and payroll actions using the appropriate Federal and Agency policy guidance.
Review benefits forms.
Maintain a tickler file of actions sorted by personnel or payroll action, by effective date, by organization.
Establish internal controls to ensure compliancy for audit.
Review all SF-50s prior to distribution and FDIC signature for accurate data.
Review NFC screens to ensure corrections and disbursements are made timely.
Compute Lump Sum Leave payments, back pay, comp. time payments, restored leave payments, etc.
Process History Correction Update Processing (HCUP) packages in NFC on corrections needed for data in personnel system.
Investigate, troubleshoot, and respond to many recurring and complex inquiries regarding payroll and personnel matters.
Process complex HCUP packages in NFC on corrections needed for data in personnel system [i.e., Federal Erroneous Retirement Coverage Correction Act (FERCCA)].
Code, review and process all personnel and payroll actions using the appropriate Federal and Agency policy guidance.
Ensure timeliness, accuracy, quality control, and follow-up procedures while verifying entries of data into personnel systems.
Propose internal controls to ensure compliancy for audit.
Run reports from NFC/CHRIS and review for reconciliation of errors each day/pay period (SINQ reports).
Enter manual payment, payroll discrepancies, and bills into SPPS and track the disbursement.
Review NFC screens to ensure manual payments, corrections and disbursements are made timely.
Conduct quality control reviews to check the accuracy of payroll data entered in all payroll systems (i.e., final lump sum payments (annual/restored, comp and credit hours), comp every other week and credit hours, cancelled payments, restored leave payments, annual annuity adjustments, etc.)
Provide tracking status reports each pay period on actions, errors and any outstanding issues or problems to be resolved with the payroll/personnel.
Actively monitor the payroll/personnel reports to ensure that no employee is paid inappropriately due to an error on processing the actions.
Support, assist, and back-up other Personnel/Payroll HR Specialists as required by absences, workload imbalances, and other extenuating circumstances.
Coordinate with customers internal and external to the Agency on a daily basis regarding any payroll/personnel/benefits issue that needs to be resolved and maintain processing files and records. Serves as point-of-contact for Employee Personal Page (EPP) inquiries.
High School Diploma
Minimum 3-years' experience coding and processing personnel and payroll actions.

Must have knowledge and experience using NFC

Experience using a front end system such as PeopleSoft, and finalizing processing actions in NFC.
Experience with an OPF project of similar size and scope is highly desired.