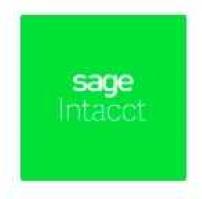 Principal UX Designer at Sage Intacct
San Jose, CA 95110
As a Principal Interaction Designer at Sage Intacct, you will work collaboratively with other UX designers, user researchers, product leaders, and engineers to make our vision of revolutionizing ease for business applications a reality. In your role, you will lead design throughout the planning and development lifecycle, creating compelling, effective user experiences.
The role is both strategic and hands on. In the strategic arena you will partner with product management to understand our users and to help set vision and priorities. In the hands on arena you will drive customer research and designs that will deliver on core parts of that strategy, pushing the boundaries of ease expectations. You will have the opportunity to be creative, try new approaches and learn quickly from regular releases to beta and live customers.
The position requires a laser-like customer focus, a data-driven approach, and the ability to thrive in a team-oriented, product-focused environment. The ideal candidate will be driven by the challenge of solving unique UX problems in a compressed timeframe while balancing the needs of the business and the constraints of the medium. The role will require someone comfortable with some ambiguity/ minimal direction, and can thrive in rapidly-evolving environments.
This position will be located in our downtown San Jose, CA office.
Responsibilities:
Create end-to-end user experiences for existing and new product offerings that simplify the user's workflow.
Collaborate with product managers to create designs that meet the user and business requirements.
Effectively communicate conceptual ideas, design rationale and the specifics of user centered design process.
Quickly create and iterate on designs using conceptual diagrams, wireframes, and click-through prototypes. Deliver clear, detailed design specs that follow the Sage Intacct Design System.
Influence and evolve design standards and guidelines to improve the overall user experience quality across web and mobile products.
Apply usability heuristics and knowledge of current design best practices to evaluate new and existing features and offer viable suggestions for improvements.
Work with visual design experts to drive brand and consistent, modern aesthetics across the product.
Apply proven and innovative customer research techniques to gain insight for solution development.
Work with engineers to implement designs, making detailed design decisions and trade-offs needed to deliver the final product.
Requirements:
7+ years experience as a user experience designer, interaction designer, or similar role, participating in the complete product development lifecycle of several successfully launched web and/or software applications.
Proficiency in a variety of design and prototyping tools such as Sketch, Adobe Creative Suite, InVision, Marvel, Figma, etc.
Fluency in user-centered design best practices and trends across web and mobile platforms, as well as knowledge of usability principles and techniques.
Familiarity with the technical considerations and technologies needed when designing for web and mobile platforms, especially that scale to the mid-market.
Excellent communication, presentation and persuasion skills with cross-functional teams and stakeholders; experience working in a collaborative team and working directly with developers for implementation of designs.
Strong bias for action; ability to juggle multiple priorities and deliver in a fast-paced, dynamic environment.
A compelling online portfolio of sketches, wireframes, prototypes, hi-res comps, etc. that clearly expresses your ability to create successful user-centered design solutions.