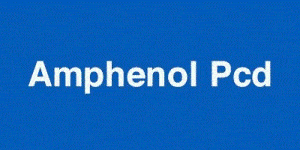 Planner II at Amphenol Pcd
Beverly, MA 01915
Amphenol Pcd is looking for a Planner II to join our Beverly, MA team!

Job Summary:
The Planner will be responsible for planning and scheduling production activities to meet customer service level objectives for our system attachment account. In addition, this individual will plan, support, monitor, and handle day to day activities for PCD's production accounts, as well as parts sourced from sister divisions and other division locations.

Essential Functions include:
• Update promise dates on existing Purchase orders
• Follow up and expedite high priority/overdue sales order with suppliers
• Process all RMA/SCAR issues
• Perform other duties as mandated by the supervisor
• Manage OTD for all Series assigned
• Update date the backlogs for each designated Supplier and chase suppliers for delivery status or shipping information

Required Skills/Qualifications:
• Ability to read, speak and write English
• Computer literacy with MS Office and Adobe Acrobat


Years' Experience
• 3+ years' experience in an office environment

Required Education:
• Associates Degree

A Little Bit About Us
Amphenol Pcd, a subsidiary of Amphenol Corporation, is one of the world's leading suppliers of interconnect products for Military, Commercial Aerospace and Industrial applications. Located north of Boston in Beverly, Massachusetts, we design and manufacture a wide range of products - System Attachments, Junction Modules, Relay Sockets, Terminal Blocks, Rectangular & Circular Connectors, and Cable Assemblies & Adapters. With facilities in North America and Asia, Amphenol Pcd products are chosen by hundreds of OEMs around the world reliant on Amphenol's technical excellence, global network of distributors, and cost-effective solutions for custom systems.

Due to the nature of our business, the candidate must be able to legally work in the United States; we are unable to provide sponsorship. Position requires candidate to be a U.S. person as defined in ITAR, 22 CFR 120.15 (U.S. Citizenship or Resident Alien Status) and defined by 8 U.S.C. 1101(a) (20).

Amphenol Pcd is a proud Equal Opportunity/Affirmative Action Employer. All qualified applicants will receive consideration for employment without regard to race, color, religion, sex, sexual orientation, gender identity, national origin, age, protected veteran status or disability status.

This organization participates in E-Verify.