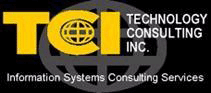 PKI Systems Administrator at Technology Consulting, Inc.
Falls Church, VA 22042
TCI has an immediate need for an PKI Security Administrator in VA MD DC. This is not a Corp2Corp opportunity. This is a long-term contract opportunity with the possibility of hire. In addition to competitive, market-rate based pay, TCI provides all our Consultants with Comprehensive Medical/Dental Insurance, 401k, Life Insurance and Long-Term Disability benefits.
Please note that this position requires a DoD Public Trust Security Clearance.
Candidates in VA MD DC area only; full-time remote support, for local candidates, will be considered
SUMMARY
The Public Key Infrastructure (PKI) Administrator will be knowledgeable in PKI, Venafi, and digital certificate management processes and leading practices.
RESPONSIBILITIES
Perform certificate operational duties, customer support, reporting and documentation

Provide guidance and training to key stakeholders on PKI lifecycle, processes and procedures

Provide support for automating certificates with Venafi

Provide customer support for hundreds of client applications / services using certificates
REQUIREMENTS
PKI Security Administrator (Mid level) with at least 2 years in (PKI) or a strong background in information technology infrastructure or cyber security roles.

A basic understanding of Public Key Infrastructure (PKI)

Strong preference for infrastructure experience with one or more in any combination of the following: IT Sys Admin, Server Admin, Networking, Active Directory LDAP, Unix Linux or Virtualization and Access control administration

Strong communication skills in working with IT customers, developers and system administrators

Experience with certificate management tools (ideally Venafi, Microsoft CA and HSMs)

Experience troubleshooting digital certificate issues

Must be able to obtain a Public Trust Security Clearance.
Desired Skills:
Experience with ServiceNow or other Change/Incident/Problem management ticketing technology

PKI experience including hands on experience with:

Certificate Authority Administration

Certificate Enrollment Web Service & Policy Web Service

Active Directory Certificate Services (ADCS) monitoring

IT system administration experience (systems management, networks, firewalls) in an enterprise environment

Infrastructure IT (Systems Administration, Network Administration Windows/Linux OS,

Network Administration, Active Directory and/or Virtualization).

Experience with user directory technologies for authentication (e.g., LDAP, Active Directory)

Experience with Microsoft Windows Server configuration, deployment, and troubleshooting.

Experience with Unix and Linux configuration and troubleshooting

Experience with technologies that use TLS/SSL encryption (e.g., F5, Netscaler, IIS, Apache, WebLogic, WebSphere, etc.)

Demonstrated proficiency with server virtualization technologies (VMWare, HyperV)

Database administration (MSSQL) experience