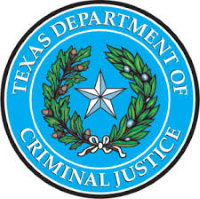 Parole Officer at Texas Department of Criminal Justice
Amarillo, TX 79110
E

SSENTIAL FUNCTIONS
A. Visits offender residences, jails, correctional facilities, courthouses, social services, and other agencies to obtain offender information; interviews, counsels, and trains offenders concerning reintegration skills to include life and cognitive skills and ABE/GED training; and evaluates offender adjustment and recommends revisions to parole supervision plans.

B. Coordinates with facilities, agencies, and community organizations to prepare and facilitate implementation of an informed plan of supervision.

C. Compiles information, prepares social and developmental histories, documents offender
supervision activities, and maintains required records; prepares evaluations, recommendations, and other related reports to include data entry, retrieval, and data searches; and provides technical assistance.

D. Conducts activities to monitor offender compliance with the conditions of supervision to include alcohol and drug testing.

E. Responds to inquiries from offenders and the public in person, telephonically, and in writing.

F. Performs criminal information searches and retrieval using Texas Department of Public Safety criminal history system access.

* Performs a variety of marginal duties not listed, to be determined and assigned as needed.

MINIMUM QUALIFICATIONS

1. Bachelor's degree from a college or university accredited by an organization recognized by the Council for Higher Education Accreditation (CHEA) or by the United States Department of Education (USDE). Major course work in Criminal Justice, Counseling, Social Work, Psychology, Sociology, or a related field preferred.

2. Case work or case processing experience in the criminal justice or social services field preferred.

3. Computer operations experience preferred.

4. Must meet and maintain Texas Risk Assessment System (TRAS) access eligibility for continued employment in position.

5. Must possess a valid state driver license.
Must maintain valid license(s) for continued employment in position.

Must have or be able to obtain a certificate of course completion for the Texas Law Enforcement Telecommunications System (TLETS) policy and procedures training from the Texas Department of Public Safety within six months of employment date. Must meet and maintain TLETS access eligibility for continued employment in position. For details see: http://www.tdcj.texas.gov/divisions/hr/hr-home/tletseligibility.html

This is a career ladder position.

Current employees that are presently in this career ladder, have previously met minimum requirements, and are classified at a higher career ladder level, may submit an application, interview for and accept this posted position. If selected, the current employee will remain at their current career ladder level and pay grade.

Employees that were formerly in this career ladder, have previously met minimum requirements, and were classified at a higher career ladder level, may submit an application, interview for and accept this posted position. If selected, the employee will return to their career ladder level prior to leaving the career path at the current pay grade.

**The salary for an ERS Retiree (or non-contributing member) will be $3,390.60.**

For details on the Parole Officer Career Ladder salaries, see: https://www.tdcj.texas.gov/divisions/hr/hr-home/posalary.html

The following Military Occupational Specialty codes are generally applicable to this position. Applicants must fully complete the summary of experience to determine if minimum qualifications are met. 31, 19, 18, 11, 31C, 31E, 31B, 19K, 19D, 18B, 11B, 749X, 649X, MA, 5811, 5831, 5832, 5804, 58, 3P