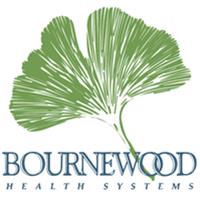 Occupational Therapist at Bournewood Health Systems
Brookline, MA 02467
Occupational Therapist
​​​​​​​Duties:
Occupational therapy evaluations, planning, organizing and implementing appropriate group interventions consistent with individual and group needs on inpatient units for adult acute psychiatric treatment, substance use disorder treatment and adolescent acute care.
About us:
Bournewood Health Systems is a behavioral health organization with a main campus in Brookline, MA and various satellite sites in Woburn, Lowell, and Dedham. We are dedicated to providing quality, evidence-based and person-centered treatment for people with mental health and substance use conditions in a safe and respectful environment in partnership with the individuals and families we serve, focusing on support, hope and recovery. We are committed to a philosophy and an environment of care in which we treat people with dignity, respect and mutuality; protect their rights; provide the best care possible; support them in returning to their natural communities; and include patients and families as partners in their treatment. We stand firmly for providing a safe and therapeutic environment for patients, families and staff. All Bournewood employees are continuously trained in this philosophy. All candidates must be able and willing to promote the values of trauma-informed and patient-centered care.
​Salary: negotiable
​Start Date: June 23
​Openings: full time day, evening and alternating weekends
Qualifications: Must be a graduate from an accredited Masters Level OT program, preferably with certification and licensure, or license eligible. Prefer at least 1 year of experience working on an inpatient psychiatric and/or substance use disorder treatment program, but excellent communication skills and a consistently positive attitude are the most important qualities for our successful candidate. We are looking for someone who is easygoing and gets along well with others. Must be mature, resourceful, and professional and have the ability to work independently as part of a collaborative and supportive team. This setting requires a confident, flexible, creative therapist who is willing to use a variety of modalities to accommodate the ever-changing needs of the short-term inpatient population.
​Location: Brookline, MA