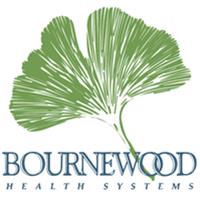 Nurses at Bournewood Health Systems
Brookline, MA 02467
Nurses 
Sign on  Bonus up to $15K
Enhanced Salary Plan
​
Duties are: Assessment, planning and evaluation of patient care. Provides group therapy and trauma informed care to patients.​
​

About Us
Bournewood Health Systems, founded in and continuously operating since 1884, is a private behavioral health organization with a main campus in Brookline, MA and satellite sites in Woburn, Lowell and Dedham. We are dedicated to providing quality, evidence-based and person-centered treatment for people with mental health and substance use conditions in a safe and respectful environment in partnership with the individuals and families we serve, focusing on support, hope and recovery. We are committed to a philosophy and an environment of care in which we treat people with dignity, respect and mutuality; protect their rights; provide the best care possible; support them in returning to their natural communities; and include patients and families as partners in their treatment. We stand firmly for providing a safe and therapeutic environment for patients, families and staff. All Bournewood employees are continuously trained in this philosophy. All candidates must be able and willing to promote the values of trauma-informed and patient-centered care.
Salary: Commensurate with experience
​
Start Date: ASAP
​
Openings:  Full and Part-time openings day/evening and evening/awake overnight rotating every other weekend; also per diem opportunities
Qualifications: MUST be experienced in working with adults or adolescents with psychiatric or substance abuse issues in an inpatient environment. Must be a graduate of an accredited nursing program, BSN is preferred, licensed as a nurse in the Commonwealth of Massachusetts, and CPR certified.
​
Location: Brookline, MA
​
Shifts available are:
Day/Evenings rotating every other weekend (6:45am-3pm/2:45pm-11pm)
Evening/Awake overnights rotating every other weekend (2:45pm-11pm/10:45pm-7am)
​