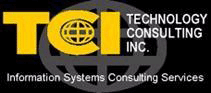 NOCC Supervisor at Technology Consulting, Inc.
Melbourne, FL 32919
TCI has an immediate need for a Network Operation Control Center (NOCC) Supervisor in Melbourne, FL. This is not a Corp2Corp opportunity. This is a long-term contract opportunity with the possibility of hire. In addition to competitive, market-rate based pay, TCI provides all our Consultants with Comprehensive Medical/Dental Insurance, 401k, Life Insurance and Long-Term Disability benefits.


Please note that this position requires US Citizenship or Permanent Residence.


SUMMARY


The NOCC Supervisor will support our Government/Military client and support a large nationwide customer. This individual will be a key member of the Network Operations Control Center (NOCC), and they will closely support the geographically dispersed network and team located throughout North America. The NOCC Supervisor will be responsible for managing a 24 x 7 x 365 Network Operation center providing network managed services to the customer. This position provides direct leadership, management, and direction to a team of Network Control Technicians and Specialists.


RESPONSIBILITIES
Supervision and oversight of a team of NOCC Operators with responsibility to ensure service restoration efforts comply with program Service Level Agreement (SLA) Service Availability, and Mean Time to Restore (MTTR) objectives.
Escalating and communicating at a high level with customers and varying levels of program management.
Serves as the lead on major network outage restoration efforts.
Develop and report on metrics for the performance of the NOCC and individual NOCC employees.
Develop and maintain processes and training for specialized monitoring tools/systems.
Approving timecards and other time keeping functions.
This position is part of a 24x7 network control environment. Shift, on call, and workday flexibility is required.
This position also requires the candidate to perform Frontline Management, Group Lead (GL), duties managing a team of 5 or more individuals. GL duties include employee performance management and Career Growth in addition to normal program duties.
REQUIREMENTS
Bachelor's degree in Telecommunications, Engineering, Networking, Information Technology or related field with 4 years of prior related experience or 2 years post-Secondary/ Associate's Degree with a minimum of 6 years of prior related experience.
2 years of experience working in a fast paced, 24x7 Network Operations Center environment.
2 years of experience in a leadership or supervisory role.
2 years of experience performing technical network troubleshooting.
2 years of experience working with routing and switching concepts.


Additional Preferred Qualifications:
Knowledge and understanding of the FAA's National Airspace System, telecommunications technologies, and operations and maintenance policies and procedures.
Demonstrated ability to handle face-to-face customer engagements and high-pressure situations.
Familiarity with the Data Comm program.
Experience with Radio Frequency (RF) technologies and concepts.
Experience with Remedy Ticketing Systems.
CCNA Certification.
ITIL Certification.