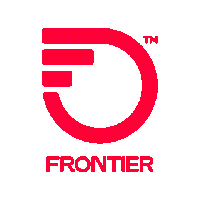 Network Engineer - Frontier Communications Corporation
Bloomington, IL
Summary of Position:
This position is responsible for the application engineering of telecommunications outside the plant in a local serving exchange environment.  Subject matter expert of and for all technical aspects of outside plant facilities work such as but not limited to cable sizing, cable counts, cable records, permitting for the right of ways and easements.  This position works as a team member with Network Planning, Central Office, Transmission and Operations to support the growth, replacements and upgrades of telecommunications plant facilities.  This position also supports sales, marketing, operations and regulations as needed.
Specific requirements of the position include:
Engineering design for outside plant projects.

Communicate with state, county, city and national indices to gain information on planned projects that involve growth and changes.

Coordinate with all utilities for project design and construction.

Communicate with all peers and departments to ensure proper project planning.

Maintain accurate cable records and updates.

Attend pre-construction meetings for project designs.

Apply for permits as required (State, DNR, City, County, Townships).

Maintain and investigate right of way and easements for releases.

Prepare project justifications for approvals including EWOP documents loaded into Varasset.

Prepare loop studies as needed.

Prepare cost estimates for BDTs.

Respond to DORs as needed.

Update records according to As-Builts.

Land base into FROGS/Spatial Engineer (Frontier AutoCAD based GIS) system.

All other activities concerning the needs of the business.

New hires must be fully vaccinated against COVID-19 by their start date with the company (or have been granted a religious or medical exemption accommodation).

Perform field staking.

Proactive review of outside plant facilities to determine necessary upgrades and enhancements.

Thank you!
Perfect, thank you!
Got it, thanks!
Are the suggestions above helpful?
QUALIFICATIONS:
Must have detailed knowledge of outside plant activities.  Knowledge of engineering tools to include the following, FROGS/Spatial Engineer (Frontier AutoCAD based GIS), Adobe, Microsoft Word, Microsoft Excel, email and other vendor software.  Excellent organizational skills, communications skills (written and verbal) and customer relations will be utilized in achieving desired results and are critical to the position.  Outside plant construction and project management experience and inventory management experience.  Experience in right of way, private easement and permitting with local, state and federal entities.  Must be able to manage multiple projects in various stages of activity.

EDUCATION/EXPERIENCE:
B.S. in Engineering or equivalent, or a minimum of 3 to 5 years experience related to outside plant, preferable in a local exchange environment.  Must be able to demonstrate knowledge with a heavy emphasis on outside plant design, cable count layout, and capacities.  Must have a solid knowledge of telecommunications outside the plant.  Must be able to participate in and lead project teams to achieve team objectives and goals.  Strong interpersonal skills are very important in discussions and meetings with the engineering team, regional managers, vendors, local supervisors and technicians.
Source : Frontier Communications Corporation