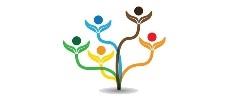 Mental Health Therapist at Catholic Community Services
Bremerton, WA 98310
Are you a novelty seeker?  Do you seek new ideas and creative approaches?  Are you tired of working 9-5?  Do you need flexibility? 

CCS - Family Behavioral Health System is looking for Mental Health Therapists (Clinician III) who want to put their passion for helping youth and families into action!

                         $2,000. New Hire Sign-on & Relocation Assistance!

WE ARE AN ORGANIZATION THAT VALUES:
Social justice
Strengthening families
Building community
Professional development
Join us in impacting youth and families in our community to achieve safety, stability, and hope for the future!
Our staff!!!
WHAT WE OFFER: 
Base Salary: $71,194.50+ (DOE)
Additional pay: $1,800.00 per year for coverage after hours
Incentive pay: Up to $8,000.00 per year (Based on performance)
Additional pay for: Licensure
We are an approved National Health Service Corps site; to apply for student loan repayment or get information on this option, see  http://nhsc.hrsa.gov/loanrepayment/
 BENEFITS:  
12 paid holidays; plus 1 personal holiday each year!
3 weeks' vacation per year
12 sick-days per year
Medical
Dental
Vision Insurance
Life Insurance
Retirement Plans: 403-B Employee Savings Plan and an Employer Contribution Pension                                                                                                                      

Training and Supervision:
Extensive training in multiple clinical approaches as well as trainings in related areas
Weekly supervision with your Clinical Supervisor
Daily supervision and support, as needed
Immediate assistance and clinical supervision/consultation available at any time 
JOB SUMMARY
Therapists work collaboratively within a multidisciplinary team to provide individualized therapeutic intervention to youth and families in their home and community. This position will participate in an on-call rotation with other Clinicians and Clinical Care Coordinators. This unique way of working allows therapists the opportunity to provide intensive behavior health services while allowing room for creativity and needs driven work. A full job description may be shared with candidates chosen to interview. 
SUCCESSFUL CANDIDATES ARE ABLE TO:
Assess and address risk and safety concerns

Draw from a variety of therapeutic modalities to support youth and families in achieving their goals

Utilize strengths to develop individualized plans

Think critically in complex situations

Preference for a flexible schedule rather than a traditional schedule (i.e. fixed, 8-5, Monday through Friday, facility-based position).

Should be able to participate in on-call rotation responsibilities, which will be discussed in our screening process
MINIMUM QUALIFICATIONS:
Master's degree in social work, psychology, behavioral sciences, marriage and family therapy, or related field
21 years of age or older with reliable transportation, valid driver's license, and automobile insurance
Successfully pass required background checks and driving record review prior to employment offer
To apply with your resume, visit our Careers Page at  https://fbh-ccsww.icims.com/jobs/intro ; or by contacting Karen Lewand, FBH Healthcare Operations Coordination at:  karenl@ccsww.org
Catholic Community Services and Catholic Housing Services is and Equal Opportunity Employer, supporting Diversity, Inclusion, and Social Justice. Please let us know if you need special accommodations to apply or interview for this position. 
starting at 71,195 /year
Eligible for additional bonus pay and other pay incentives