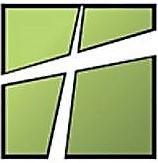 Mental Health Counselor at Contact Ministries
SPRINGFIELD, IL 62703
Job Purpose:
Meet with clients residing in one of our homeless shelters on an individual level and in group settings to provide mental health assessments, stability and treatments; providing resources; maintaining patient records.

Duties:
* Assesses patient mental status and problems by interviewing patients; obtaining personal information and medical history; consulting with other professionals

* Designs and implements treatment programs by evaluating patient's willingness to change; setting treatment objectives; tailoring approach to patient's needs; consulting with other professionals; crisis intervention and/or personal counseling utilizing individual, conjoint and group treatment modalities; providing plans post exit from shelter.

* Maintains patient records by following protocols; entering and updating data; maintaining case history and progress notes.

* Prepares clinical reports by collecting, analyzing, and summarizing patient data and trends.

Skills/Qualifications:
Mental Health, Health Promotion and Maintenance, Patient Services, Documentation Skills, Analyzing Information, Listening, Verbal Communication, Written Communication, Confidentiality, Professionalism, Connecting with Children

Job is 20 hours and pays $20 per hour with raises and bonuses available upon qualifying employment requirements met.
26,000 - 32,000 /year
Bonuses possible